You are here
Directory profile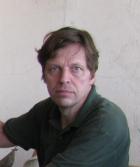 Address:
CSH
19 rue Jacob
Paris, Delhi 110011
India
Nationality:
France
Male
Membership Number :20412
Christophe Guilmoto
Directeur De Recherche En Démographie, Institut de Recherche pour le Développement (IRD)
christophe.guilmoto@ird.fr
Field of study: Demography, Geography, Population and Development
Specialization: Age and Sex Structure, Fertility, Spatial Analysis (and Geographic Information)
Regional focus: Central and Eastern Europe, South Asia, Sub-Saharan Africa
Highest Degree Level:
Doctorate (Ph.D, MD), Demography, Paris 1
Professional summary:
Christophe Z Guilmoto is senior fellow in Demography at the French Institut de Recherche pour le Développement (IRD). After studying Mathematics and Sociology, he spent three years in India to complete his Ph.D. on South India's population history. He then joined IRD and worked three years in Senegal with the Direction de la statistique in Dakar. He also spent also five years in Pondicherry at the French Institute. He was later on executive director of CICRED (Centre for international cooperation in demographic research, Paris) from 2005 to 2007. He joined CEPED in 2008 and teaches at Paris Descartes University and at EHESS in Paris.
His research interests started with historical demography and moved towards international migration theory based on his work in Senegal and then on fertility decline and spatial demography. He currently works on sex selection and sex imbalances at birth across the world with support from UNFPA.
Publications:
Guilmoto, C.Z., 2012. Sex Imbalances at birth. Trends, Differentials and Policy Implications, UNFPA, Bangkok, 84 p.
Guilmoto, C.Z. and G. W. Jones, eds. 2016. Contemporary demographic transformations in China, India and Indonesia, Springer, Dordrecht.
Guilmoto, C.Z., 2015. "Missing Girls: A Globalizing Issue". In James D. Wright (ed), International Encyclopedia of the Social and Behavioral Sciences, 2nd edition, Vol 15. Oxford: Elsevier. pp. 608–613.
Guilmoto, C.Z., 2018, "

Sex imbalances in Asia: An ongoing conversation between anthropologists and demographers", in S. Srinivasan and S. Li, eds.

Scarce Women and Surplus Men in China and India: Macro Demographics versus Local Dynamics

, Springer, Dordrecht, 145-161.

Guilmoto, C.Z., and S. Oliveau, 2018, "Population distribution", in Z. Zhao and A. C. Hayes, eds, Routledge Handbook of Asian Demography, Routledge, London and New York, 268-284.
Bongaarts, J. and C.Z. Guilmoto 2015, "How Many More Missing Women? Excess Female Mortality and Prenatal Sex Selection, 1970–2050", Population and Development Review, 41, 2, 241-269.

Guilmoto, C.Z. 2017

"Gender Bias in Reproductive Behavior in Georgia, Indonesia and Vietnam: An Application of the Own-Children", Population Studies, 71, 3, 265-279.

Guilmoto, C.Z., N. Dudwick, A. Gjonca, and L. Rahm, 2018,

" How do demographic trends change? The onset of birth masculinization in Albania, Georgia, and Vietnam in 1990-2005", Population and Development Review, 44, 1, 37-61.
Guilmoto, CZ, N. Saikia, V. Tamrakar, and J. K. Bora, 2018, "Excess under-5 female mortality across India: a spatial analysis using 2011 census data", The Lancet Global Health, 6(6): e650–58.
Guilmoto, C.Z. and Dumont, A., 2019. Trends, Regional Variations, and Socioeconomic Disparities in Cesarean Births in India, 2010-2016.

JAMA network open

,

2

(3),





Honorary positions:
National organizing committee, IUSSP International Conference, Tours, 2002-05
Executive director, CICRED, 2005-07
IUSSP Panel, Population Environment Research Network, 2005-09
Member of board of Demography India, Population, Asian Population Studies, Autrepart, and Migration and Development
Organization of conferences in Dakar, Paris, Pondicherry, Trivandrum, Nairobi and Singapore.
Research support from European Union, UNFPA, Council of Europe, Population Council and various French bodies