You are here
Directory profile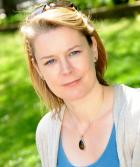 Address:
Dept. Population Studies
London School of Hygiene and Tropical Medicine
London, WC1E 7HT
United Kingdom
Nationality:
United Kingdom
Female
Membership Number :21655
Field of study: Anthropology, Demography, Medical/ Life Science
Specialization: Biodemography and Genetics, Fertility, Mortality, Health, and Longevity
Highest Degree Level:
Doctorate (Ph.D, MD), Anthropology, University College London, 2001
Professional summary:
My background is interdisciplinary: after an education in Zoology (BSc, Nottingham University), Statistics (Diploma, University College London) and Biological Anthropology (MSc and PhD, Unversity College London), I taught demography at the London School of Economics for 8 years before becoming a Reader in Evolutionary Anthropology at Durham University. I moved to the Department of Population Health at LSHTM in April 2012, and now run the Evolutionary Demography Group there.
I'm interested in developing the emerging discipline of evolutionary demography, and in promoting more comparative, cross-cultural work in demography, making use of data from all world regions. I have particular research interests in relationships between family and fertility, and health and demographic outcomes. I tweet at @rebeccasear