IUSSP Project on Urban Family Planning
Call for research fellow proposals
The IUSSP received fifty-one complete fellowship applications from eligible researchers in response to the Call for Proposals for 1-3 year research projects on family planning and fertility change in urban areas of sub-Saharan Africa and South Asia.  Members of the IUSSP Panel on Family Planning, Fertility and Urban Development are currently reviewing the applications. A short-list of 10-15 applicants will be selected and invited by 1 October to present their projects during a workshop that IUSSP will organize in Kigali, Rwanda 8-9 November 2018. During the workshop applicants will receive comments and feedback on their proposed projects from IUSSP Panel members in order to improve the proposal to be resubmitted for a final review and selection of fellows in January 2019. 
This will be the first wave of fellowships in this Bill and Melinda Gates Foundation funded project, which will support overall up to 17 early-career researchers (PhDs awarded within the last 10 years) based at institutions in sub-Saharan Africa and South Asia to conduct high-quality, policy-relevant research in a limited timeframe. Most fellowships will last for two years, with a few lasting one or three years. The programme aims both to build the policy-relevant evidence base on family planning and fertility outcomes in urban areas of these regions, and to provide skill-building opportunities to early-career researchers to work on issues of urban family planning.
For those who missed the first call or did not have time to apply, there will be a second call for fellows to be announced early 2019. Given this first experience, there will likely be some changes to the Call for Proposals so watch for the IUSSP email announcing the next application round.
Post-Doctoral Fellowship
In addition to the research fellowships, the Bill and Melinda Gates Foundation recently approved an additional small grant to support a Post-Doctoral Fellow who will work closely with IUSSP Panel members Professor Susan Parnell in the School of the Geographical Sciences at Bristol University and, remotely, with Professor Mark Montgomery at the Population Council in New York. The Post-Doctoral Fellow will undertake new individual and joint research on the genesis and evolution of the scholarship and practice links between reproductive health, family planning and urban development. The goal is to generate one or two new high impact papers that provide an up-to-date understanding of the field and its coherence, and to prepare the ground for the consolidation and expansion of new work in reproductive health and family planning that specializes in cities.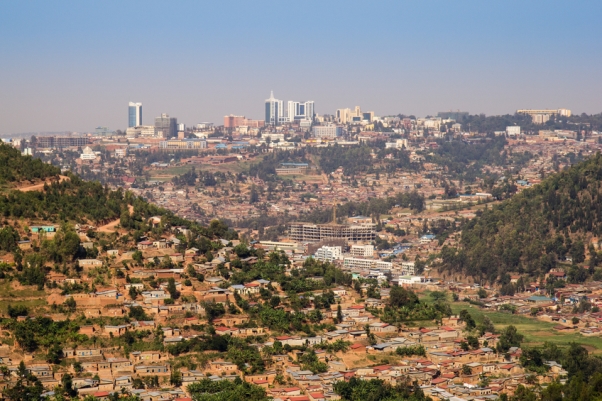 Upcoming activities at the International Conference on Family Planning (ICFP), Kigali, Rwanda, 12-15 November 2018
In addition to the Fellow's workshop in Kigali, Rwanda, the IUSSP Panel will also participate in a Pre-Conference on urban reproductive health– Healthy Cities Now and in the Future: The Critical Role of Urban Reproductive Health, 11-12 November 2018, sponsored by the Bill & Melinda Gates Institute for Population and Reproductive Health and The Challenge Initiative (TCI). The forum will explore the breadth and depth of rapid urbanization and its impact on poverty and the health of those living in cities. Panelists will discuss the urgent need to specifically address the health of the urban poor and how family planning can help change this landscape for the better.
On Wednesday 14 November 10:25 -11:45, the IUSSP is sponsoring a Pre-formed Panel during the ICFP on the topic Family planning, fertility and urban welfare in the rapidly growing cities of sub-Saharan Africa and South Asia: Policy implications. This will be a moderated discussion with the audience featuring four leading experts in urban fertility and family planning issues. Zeba Sathar, (Population Council, Pakistan) will serve as moderator for the discussion and speakers include Ilene Speizer (University of North Carolina at Chapel Hill), Eliya Zulu (African Institute for Development Policy – AFIDEP), Joyce Mumah (African Population & Health Research Center – APHRC), and Siddharth Agarwal (Urban Health Resource Centre – UHRC). The discussion will focus on the following issues:
Perspectives on the family planning needs of urban populations, focusing on specific disadvantaged groups.
Consequences of improving access to and use of family planning, and of falling fertility, for the wellbeing of urban populations.
Research and policy challenges.
If you will be attending the ICFP, we hope you will attend the session and encourage your colleagues to come as well. For more information on the ICFP please visit their website at http://2018.fpconference.org/.