You are here
8th African Population Conference
Entebbe, Uganda, 18-22 November 2019
The Union for African Population Studies (UAPS) organizzed its 8th African Population Conference at the Imperial Resort Beach Hotel in Entebbe, Uganda from 18 to 22 November 2019.  The theme of the conference was "Harnessing Africa's Population Dynamics for Sustainable Development: 25 Years after Cairo and Beyond". The conference was well attended, with over 800 participants.  The scientific programme included 480 oral presentations organized in 153 formal sessions, 289 poster sessions, 4 side meetings and 6 training sessions. 
Highlights of the conference
The opening ceremonies included addresses by UAPS President Samuel Nii Ardey Codjoe, UNFPA Executive Director Natalia Kanem, and Uganda's prime minister Ruhakana Rugunda. In various ways, each of these people reflected on the Conference theme. Samuel Codjoe summarized Africa's achievements in improving some population and health indicators since the 1994 International Conference on Population and Development (ICPD), while evoking the challenges ahead for African governments to implement policies to ensure that "Africa's population growth, structure and distribution do not undermine efforts to reduce poverty, ensure food security and ultimately realise the SDGs".  President Codjoe was pleased also to report that, through careful management during his presidency, UAPS was now financially sound and once again attractive to donors, portending a more active organization in the future under the stewardship of the incoming president, Donatien Beguy.  
UNFPA director Natalia Kanem's address reflected on the post-Cairo and the recent Nairobi ICPD + 30 conference. She reiterated UNFPA's commitment to population research and data, needed to understand and address population challenges facing the continent, whether they be high fertility, rapid urbanization and population ageing or migration. She noted that new data are needed to measure achievements of the SDGs, especially disaggregated data at the local level to get at differences based on gender, social status, and disability, etc. in the effort to make sure no one is left behind. The work of population researchers is crucial to this task.
The IUSSP had booth and organized 4 sessions on the programme (read more here).
During the conference the UAPS members elected the 2020-2023 UAPS Council.  The new council and officers were announced at the closing ceremony:
President: Dr. Donatien Beguy
Vice President: Prof. Nyovani Janet Madise
General Secretary: Prof. Jacques B. O. Emina
Treasurer: Dr. Deladem Nai
Representative for Western Africa: Prof. Soura Abdramane
Representative for Central Africa: Dr. Franklin Bouba Djourdebb é
Representative for Eastern Africa: Dr. Yovani Lubaale
Representative of Southern Africa: Dr. Leon Swartz
Representative of Northern Africa: Prof. Bedrouni Mohammed
Newly elected Vice-President and President Elect, Nyovani Madise delivered the official statement for the Entebbe Conference and Samuel Codjoe passed on the UAPS Presidency to his successor, Donatien Beguy. The conference ended with a song and dance performance by a troupe of young dancers who evoked the need for Africa's leaders to listen to its youth and courageously address issues that threaten the continent's future.  
Congratulations to UAPS for organizing a successful conference!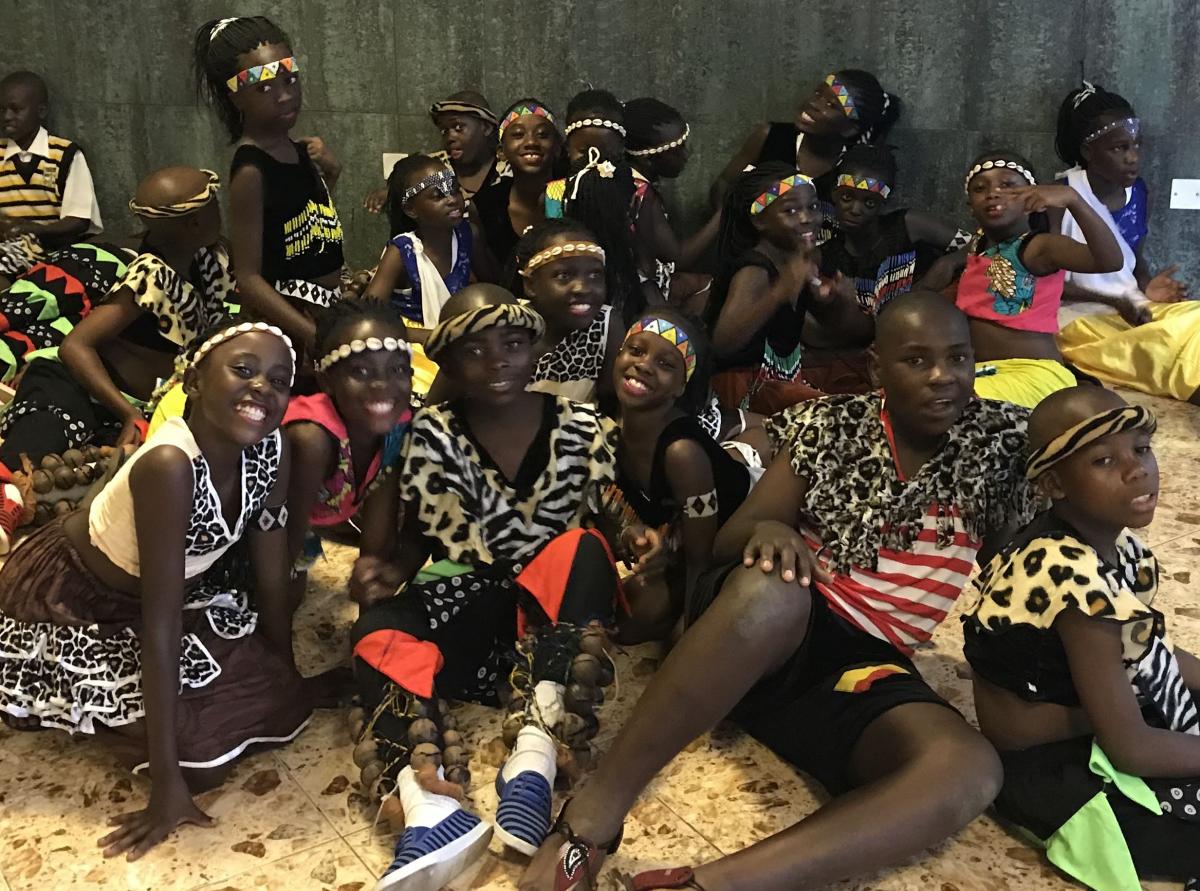 English