It is with great sadness that we announce the death of Basia Zaba, Professor of Medical Demography at the London School of Hygiene & Tropical Medicine (LSHTM) on Thursday 12 July, 2018, aged 69. She leaves an enormous legacy to demography, through her work on demographic estimation and population-level HIV surveillance and through her mentorship and guidance of generations of demographers in the UK and abroad.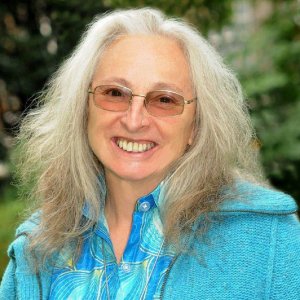 Basia first joined the IUSSP in 1980. She was an active contributor to its activities throughout her career, delivering scientific papers at conferences and seminars and doing much to enliven the social events that followed the formal sessions. In 1986, she wrote Measurement of Emigration using Indirect Techniques on behalf of two IUSSP Scientific Committees. Then, with John Clarke, she edited the 1994 volume on Environment and Population Change that arose from a 1992 conference that was co-sponsored by the British Society for Population Studies and IUSSP. From 1995-9, Basia chaired the IUSSP Committee on AIDS. In that role, she co-edited a 1997 supplement for Health Transition Review: Evidence of the Socio-Demographic Impact of AIDS in Africa based on a seminar held earlier that year in Durban, South Africa. She was also one of the lead organisers of the 'Seminar for Senior Policy Makers on the Demographic Impact of AIDS', which was held at the World Bank in Washington, DC in January 1998. This event was influential in galvanizing the development community outside the health sector into recognizing that AIDS was a threat to socioeconomic development. The papers were subsequently published in a supplement of the journal AIDS. During this period, she also co-authored a 1998 IUSSP paper on Family Planning in the Era of AIDS. More recently, Basia was one of the authors of the 2013 IUSSP manual on Tools for Demographic Estimation and contributed sessions to the open-access online course on Population Analysis for Policy and Planning.
Basia was British-born of Polish parentage. She took a first degree in mathematics at Imperial College, London. Shortly after graduating she spent a year working as a teacher in Papua New Guinea for VSO (Voluntary Service Overseas). This sealed her lifelong interest in the developing world. In 1975 she enrolled in the MSc in Medical Demography at LSHTM. She stayed on to work as a Research Fellow in the Centre for Population Studies that had recently been established under the leadership of Bill Brass. In 1980 she left for Trinidad, where she worked for the UN Economic Commission for Latin America and the University of the West Indies – and also met her husband. On her return to LSHTM in 1988, Basia developed an interest in research on population and environment issues. This led to her being awarded an ESRC fellowship that enabled her to conduct fieldwork in Mwanza, Tanzania. She was to retain close links with the country, basing herself there for periods of up to two years. It was her visit in the mid-1990s, however, that convinced her that HIV/AIDS was the major health, demographic and development problem facing the region, and for the rest of her career, she worked mainly in this field.
Basia's far-sighted, seminal work on the demography of AIDS – including the establishment of the ALPHA Network of population-based HIV surveillance sites – and prolific publication record led to increasing international recognition. She gathered a large and able research group around her at LSHTM, became a full professor in June 2008 and was later appointed to the new Brass/Blacker Chair in Medical Demography. She became Head of the Department of Population Health in August 2015. Basia was an active member of the UNAIDS reference group on estimates, modelling and projections from its inception in 1998 and of the UNAIDS reference group on monitoring and evaluation of NACP. She also served as a member of the Scientific Advisory Council of the INDEPTH Network, on the Wellcome Trust's Panel for Population Studies and on a series of other advisory and funding bodies. She was the lead supervisor of more than a dozen successful PhD students, many of whom now hold senior research posts in academia, international organisations, or independent research institutes.
Basia was diagnosed with cancer in early 2016.  With her typical passion for science, she promptly enrolled in a clinical trial for a novel therapy and got on with her life, continuing to work with undimmed drive and enthusiasm. She simply took an occasional day off to undergo rounds of therapy. She stayed on as Head of Department until May 2017, and continued to come into the office regularly until June 2018, when her illness took a sudden and very serious turn for the worse.
Basia was a keen cyclist, a massive fan of Manchester United and great fun to be around. She has been, and will continue to be, a huge inspiration to many. She is survived by her husband, David and three children, Bruce, Angie and Zosia.
Milly Marston, Georges Reniers, Emma Slaymaker and Ian Timæus
Population Studies Group
London School of Hygiene & Tropical Medicine
Members' Testimonials and Tributes
---
I am deeply shocked to hear this great loss to Demography Community. Basia was a good friend of mine since 1992. She visited Nepal in the late 90s and trained our faculty members on Indirect Methods of Estimation at the Central Departent of Population Studies (CDPS). Many of our faculty members like Dr. Yogendra Gurung, Dr. Keshav Adhikari, Dr. Sunil Acharya, Dr. Devendra Shrestha, Dr. Pushp Kamal Subedi, Dr. Prabha Kumari Hamal, Dr. Dhruba Das Ulak and Dr. Laxmi Bilas Acharya were trained in demographic methods at the Population Centre. Some of them even have earned Masters (Sunil and Prabha) and PhD (Laxmi Bilas Acharya). Her contribution to strengthen CDPS is greatly appreciated. I owe a tremendous debt to her. Her publications and contributions in Medical Demography are immortal. I pray for her soul rest in peace.
Dr. Bal Kumar KC, Kathmandu, Nepal
---
Very sorry to learn about this sad demise. I was in LSH from 1992 to 1996 and met her everyday. She alighted from her bike riding all the way sometimes from her home. Always had a smile and was deep into her work most of the time. She spoke to me once when I gave my first presentation offering deep insights to the development of my initial proposal. 
She was very charming and always maintained her cool during graduate seminars, her contribution to the field of Demography will be remembered with due honour.
Professor Nashid Kamal, Dhaka, Bangladesh