You are here
8th African Population Conference
Entebbe – Uganda, 18-22 November 2019
"Harnessing Africa's Population for Sustainable Development:
25 Years after Cairo and Beyond."
Hosted by the Government of Uganda and the Union for African Population Studies.
Deadline for submitting papers or abstracts:

30 June 2019
Download Call for Papers in PDF 

Every four years, the Union for African Population Studies (UAPS) organizes a general conference on the African population. The aim of this conference is to share and disseminate research evidence on population and development issues and explore ways for applying the research evidence to improve policies and programs aimed at uplifting the well-being of people in Africa. The conference provides an opportunity for networking and knowledge sharing among researchers, policy makers, program managers, international development partners, and other key stakeholders in the population field. The conference includes various capacity building activities targeted at young scholars.
UAPS invites submissions for research papers, assessments of best practices, proposals for workshops, posters and exhibitions under the sessions grouped across the 16 sub-themes and sessions listed in the call for papers.
All submission must be made online on the 8th African Population Conference Website: http://uaps2019.popconf.org/. 
All authors are asked to submit both: a) a short (150 word) abstract; AND b) either an extended abstract (2-4 pages, including tables) or a completed paper to be uploaded to the website following instructions available online.
Authors may modify their submission online at any time until 30 June 2019.
Authors will be notified of papers accepted to regular sessions by 31 July 2019.
For proposals for Panel discussions and Pre- and Post-Conference Workshops, please contact Makafui Dordoh and Nancy Akwen at the UAPS Secretariat (uaps@uaps-uepa.org) as well as the ISC Chair Nyovani Madise (Nyovani.Madise@afidep.org) and Vice-Chair Jacques Emina (Jacques.emina@gmail.com). 
---
The venue for the 8th African Population Conference will be the Imperial Resort Beach Hotel in Entebbe, Uganda.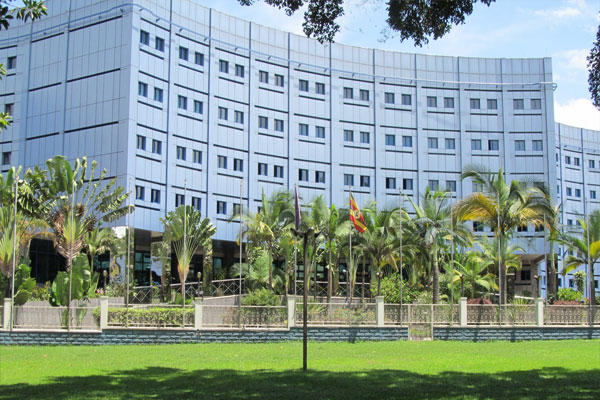 English