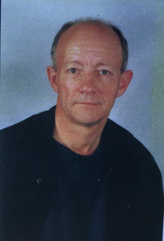 Chris Langford passed away on January 20, 2022. He had been a member since 1970 and a member of the Committee on Comparative Analysis of Fertility (1971-1974).
Chris Langford was a lovely man. A key member of the demographic community in Britain for several decades, Chris was a longstanding member of the IUSSP, an authority on much of the Union's history, and a regular attender at IUSSP conferences.
From the late 1960s till the mid-1990s people came from all over the world to study the MSc in Demography at the London School of Economics (LSE). And, to a substantial extent, it was Chris Langford who administered the MSc. He helped to select the students, taught them both formal and substantive demography, and often assisted them with their lives in what, especially in the early days, could sometimes be a rather unfriendly London. 
Many of the students went on to become distinguished demographers and remained lifelong friends with Chris. The MSc at LSE involved a seminar series which was also attended by staff and students from the London School of Hygiene and which, in the exceptional calibre of its presenters, in the 1970s and 1980s benefitted from the proximity of the World Fertility Survey. The seminars were largely run by Chris, and this placed him very much at the heart of things. After each seminar he would take the speaker, along with a gaggle of students, for further discussions at the bar. It was terrific stuff!
Chris was a dedicated and thorough teacher. Testimony to his huge success in this regard is that when, in 2001, and experiencing increasing health problems, he retired from his position as Reader in Demography at the LSE, he left behind a course in technical demography which was taken by over 200 undergraduate students.
Turning to research, perhaps his single most significant work is Birth Control Practice and Marital Fertility in Great Britain which was published by the Population Investigation Committee (PIC) in 1976. As intimated above, he also published several papers linked to the early history of the IUSSP—including its links to the eugenics movement and bodies such as the PIC. His research on other subjects took him to various countries (e.g., Malaysia, Greece, Australia). But he developed a particular interest in and affection for Sri Lanka—so much so that he learnt Sinhalese. Harnessing Sri Lanka's census and vital registration data, he published several important papers on the country's population history. They should have been gathered together in a book. But Chris was too modest for that. Singular indeed, he did almost nothing in the way of self-promotion. Another notable area of his research, of which he was justifiably proud, related to the genesis of the 1918-19 influenza, with particular reference to China. In this, as in other work, his investigations were assisted by a former student who subsequently went on to become a leading demographer and close friend. All of Chris Langford's publications are absolutely meticulous. When he published something, you could be pretty damn sure that—as much as was humanly possible—it was correct.
Beyond his work as a demographer, he was both a rather private and a very sociable man. He wasn't keen on formality. For example, he once claimed that during his adult life he had only worn a tie on three occasions—adding that, looking back, he felt that on at least two of those occasions, it had been a mistake. There is a hint here of his understated sense of humour.
In general, he lived a rather spartan, at times even a ramshackle life—with very few material possessions. However, he loved to entertain friends and colleagues and was invariably generous and great fun. His convivial hospitality benefitted from the fact that he was a considerable connoisseur of beer, wine, whiskey, cheese, and various forms of offal. Above all, his two daughters were his greatest pride and joy.
Chris showed huge courage in his final years and remained incredibly selfless. Many people in many places will be saddened by his death. But they will surely always remember the fun. A considerable demographer, he was very much a 'one off'. Modest, kind, thorough, particular, generous, supportive, and, yes, at times, a bit eccentric. Chris Langford was a lovely man.
Tim Dyson