Dirk Jaspers-Faijer (1954-2017)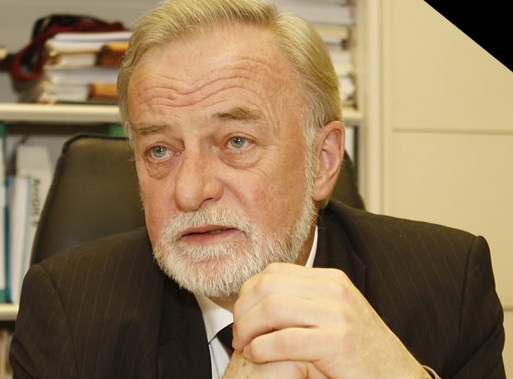 It is with deep regret that we announce the passing of Dirk Jaspers-Faijer. Dirk was the former Director of the Latin American and Caribbean Demographic Center (CELADE) - Population Division of ECLAC. He died in Costa Rica, where he was living with his family.
Of Dutch nationality and with a title in Demography at the University of Groningen, Netherlands, Dirk Jaspers was one of the most recognized specialists in the area of ​​demography, population and development studies throughout Latin America and the Caribbean. He had been a member of the IUSSP since 1983 and participated in several ISSP meetings. He had recently retired after a fruitful and committed career of 34 years at ECLAC, an institution which benefited from his tireless work in training population experts and in the strengthening of the sociodemographic capacities of the countries of the region and by his commitment to advance the regional population agenda.
Jaspers joined the Latin American and Caribbean Demographic Center (CELADE) - Population Division of ECLAC in 1981, as an associate expert at its headquarters in San José, Costa Rica. He was transferred in 1985 to the headquarters of ECLAC in Santiago, Chile, as Population Affairs Officer of CELADE to collaborate on demographic estimates and population projections. In 1987, he became the manager of the training program of CELADE (masters, postgraduate, intensive courses and specialization workshops) and in 1992 of the regional preparation of the International Conference on Population and Development (ICPD). Subsequently, he worked on the follow-up of the ICPD as Technical Secretary of the Special Committee on Population and Development of ECLAC.
In 1997, he was commissioned to supervise activities related to sociodemographic information and the development of REDATAM software, in addition to the Demography Area in 2003. In December 2004, he was appointed Director of CELADE-Population Division of ECLAC, a post in which he served until his retirement in 2015.
---
From CELADE members.
In Memoriam
We are still shocked by the sad news we received from Costa Rica. All of us who have worked with Dirk at CELADE feel the need to express our affection for him and to recognize his valuable legacy.
For us, Dirk was a person with multiple character traits: Director of the institution, area manager, professor, tutor, colleague, host of various celebrations, active participant in coffee and lunch gatherings, volleyball and soccer team mate, and certainly friend for so many. We feel so lucky for having shared the opportunity to work with him at CELADE.
Dirk inspired confidence, not only because he was frank and direct, or because he behaved correctly -and there is no better example than our own behavior-, but because he found it impossible to lie or not being absolutely transparent , because he immediately revealed himself by a rapid flush and an unmistakable stutter.
Dirk was also confident, not only because of his physical size, his Viking boss appearance and his enveloping and fraternal embraces, but also because he faced injustice with vehemence and was not afraid to risk his own career or his own skin if he had to defend what he considered ethical or to protect whom he considered helpless or unfairly treated.
Dirk could also showed his tender side. The clear background of his blue eyes was of a moving humanity. And the contrast between his enormous size and his heart of a child reinforced that endearing character.
Dirk knew how to build people's capacities, as one who lifts a pyramid, first installed solid foundations, and then progressed carefully to the most convoluted complexities of demography.
Dirk was a very accessible person, the doors of his office were always open to welcome those who needed them. He was also very sensitive, the radars of his senses had a great capacity to detect when someone required his support, advice or action.
The list of personal attributes of Dirk could be extended much more but Dirk was modest and never pursued false prestige, just as he did not like adulation. He was interested in being a protagonist in what he loved: his family, his classes, his institution and the population and development agenda, in short, his ideals. And he accomplished it. He leaves us as witnesses and proof of his seed. We will miss him dearly, and we will remember him with so much affection.
Dirk was a generous man and a person that always showed his gratefulness to everyone who supported him.
A big hug filled with gratitude to Dirk from the CELADE' s family scattered throughout Latin America (and beyond),  to Dirk's own family in Costa Rica and other parts of the world, at the time of his farewell.