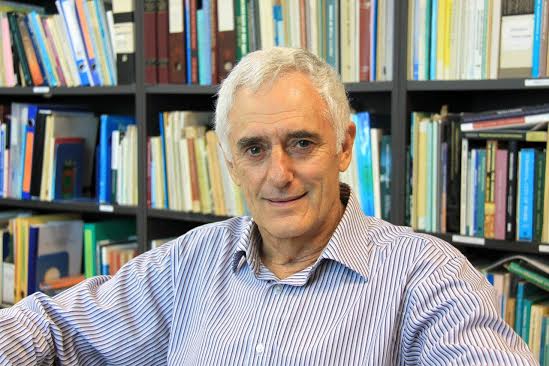 The IUSSP is sad to announce the sudden and unexpected death of Gavin Jones on 27 August 2022 at the age of 81. A longtime active member of the Union, he joined the IUSSP in 1967 and served as a member of several IUSSP scientific committees and panels: Member of Committee on Urbanization and Population Redistribution (1976-1980), Chair of the Committee on Economic Consequences of Alternative Demographic Patterns (1985-1989), and Member of the Panel on Process and Dynamics of Cross-border Marriage (2010-2012). We saw him several times at the IUSSP Secretariat in Paris at INED when he participated on the IUSSP Committee on Nominations to select the candidates for the 2005 IUSSP Council Election and in CICRED Council meetings which he chaired from 2002-2009.  Most recently he organized and participated in the Laureate ceremony for Peter McDonald. He will be long remembered for his scholarship and leadership and for his modesty and humility, which endeared him to countless students and colleagues worldwide. Our sincerest condolences to his family, friends and colleagues. 
Vale Emeritus Professor Gavin Willis Jones, demographer extraordinaire. 
When Gavin Jones died in Perth Western Australia on August 27, 2022, he left behind thousands of friends and colleagues who had thought he would live much longer. They relied on him to be the reliable consultant for demographic policies, the empathetic supervisor for student projects and the adventurous addition to any group exploring beaches, mountains or cityscapes. As a boy growing up in Armidale New South Wales he had been a champion athlete; for most of his life, he kept up his training. Any time a conference scheduled a fun run you could be sure Gavin would be there at the head of the pack having fun, but doing it seriously. He kept fit and didn't seem to be 81 years old, hence the surprise when we heard he had passed on. 
In 1966 Gavin was awarded his PhD in Demography from the Australian National University for work on the labour force of Malaysia. His first step in his professional career was with the Population Council in New York City where he moved his family soon after graduation. Over the next decade, he represented the Council in Bangkok and Jakarta consulting on issues of rapid population growth with government offices and universities. He developed fluency in Thai and Indonesian languages, to the delight of his local colleagues. 
In 1975 he rejoined the ANU.  Gavin stood out as a leader.  He headed the Demography and Sociology Program and directed the Development Studies Center. He was made Professor in 1985. Inherently collaborative he assisted Demography at the ANU to become a centre for training and research funded by the UNFPA and a variety of donor agencies working on population issues. 
Internationally he served on the Board of ICDDR,B (1979-1983), and from 2002-2009 was Chair of the Council or CICRED. He was an active member of the editorial boards of nearly a dozen professional journals and was the founding Editor of Asian Population Studies. 
For over half a century he travelled the world building a bibliography of 30 books and monographs and over 170 refereed journal articles and book chapters. The breadth of his scholarship was astonishing. As he worked across nearly the whole of Asia, he turned out pathbreaking analyses of the labour force, education, fertility, mortality, marriage, urbanization, ageing and family planning. He was well known among government planners in Indonesia, Malaysia, Thailand, Pakistan and Bangladesh for his generous suggestions for their national population policies. In all his work he wrote with clarity to reach an audience beyond specialists. On his desk, he had a small plaque to remind students: "Eschew Obfuscation". 
At the time of his death at the age of nearly 82, he was maintaining an active research schedule. Governments and UN agencies were keen on his expertise, but he talked of the need to balance the lures of foreign travel with the joys of fatherhood and grand fatherhood. His name was on the office door of Demography in the ANU as Emeritus Professor, and he wanted to dive into the 2020 round of censuses to explore the changes in fertility and marriage patterns revealed by new data. It is sad that he will not be around to pursue these interests, but luckily he has left a generation of students prepared to continue his work. 
Terence H. Hull