You are here
Ian Pool (1936–2022)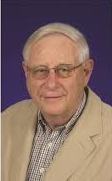 We were saddened to learn of the death of Ian Pool, on 28 April 2022 at the age of 85. He was an active IUSSP member who joined in 1965 and served on the IUSSP Committee on Age Structure and Public Policy (1999-2003), serving as co-editor of Population, Resources and Development. Riding the Age Waves - Volume 1 (Springer 2005), which was one of 3 volumes produced by the Committee.

Ian Pool was the inaugural director of the Population Studies Centre at the University of Waikato from 1980 to 2004, He was also a driving force behind the PSC's successor, the National Institute of Demographic and Economic Analysis (NIDEA), now known as Te Ngira. Ian Pool's research was extensive, and his contributions recognised both nationally and internationally. His books, The Māori Population of New Zealand 1769-1971, and Te Iwi Māori: A New Zealand Population, Past, Present and Projected, remain definitive texts on Māori population dynamics in New Zealand. In 2015 he extended these works with the publication of Colonization and development in New Zealand between 1769 and 1900: The seeds of Rangiatea. He also worked for many years on population issues in both Francophone and Anglophone Africa, directing field surveys and carrying out missions for international agencies, including for the World Fertility Survey.

Read also University of Waikato's obituary: https://www.waikato.ac.nz/news-opinion/media/2022/father-of-demography-i...


English