You are here
IUSSP General Assembly. August 29, 2013. Busan, Korea.
Minutes and Highlights of the Meeting
The 27th IUSSP General Assembly took place in Busan, Korea on 29 August 2013. The highlights , details of which can be found in the Minutes of the meeting,  include the Report on the Activities and Financial Situation of the Union, the election of the Committee on Nominations for the 2017 IUSSP Council Elections, and statements from members planning to bid to hold the 2017 Conference.  The General Assembly ended with Peter McDonald awarding John Bongaarts the 2013 IUSSP Laureate.
Committee on Nominations: The members of the Committee on Nominations, which will be chaired by Honorary President Peter McDonald include:
Francesco Billari (Italy), Bruno Schoumaker (Belgium), Alejandra Silva (Chile), Akim Mturi (Tanzania), John Casterline (United States), and K.G. Santhya (India).
2017 International Population Conference: IUSSP Members from South Africa and India stepped forward to read statements saying their countries were planning to bid to host the 2017 International Population Conference. The IUSSP looks forward to receiving these and other bids. The deadline for proposals is 15 December 2013. Proposals should be sent to the IUSSP Secretariat.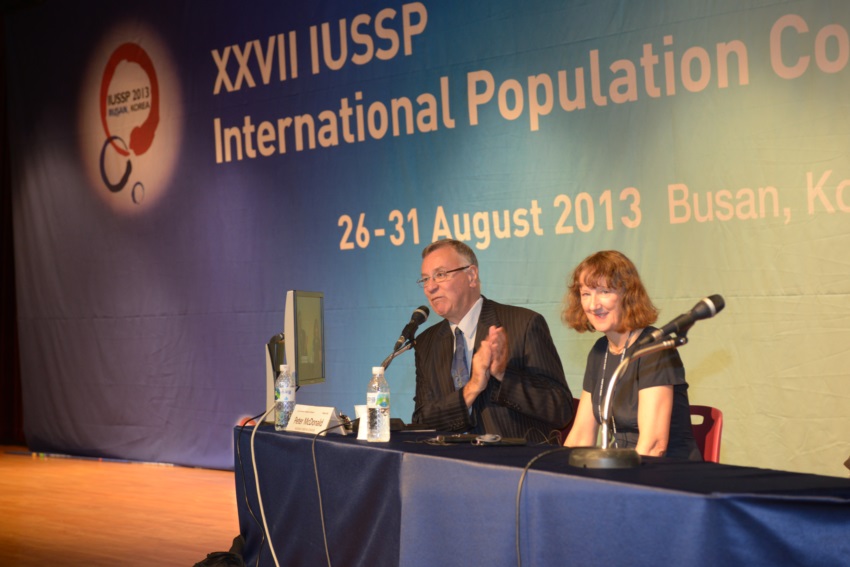 Peter McDonald (President) and Emily Grundy (Secretary General and Treasurer)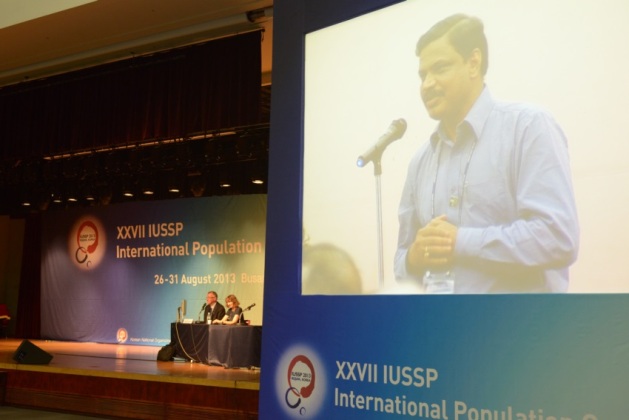 T.V. Sekher announcing India's bid to host the 28th IPC.
 IUSSP members in the audience.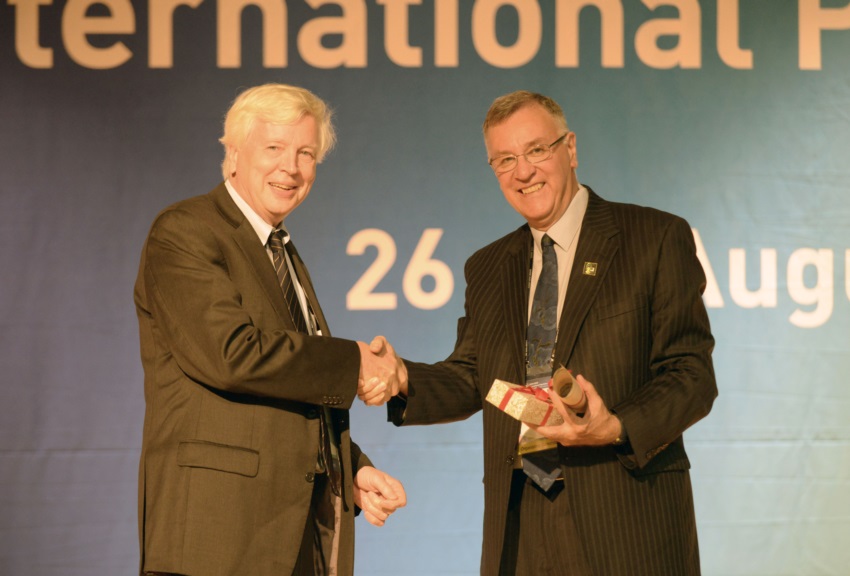 Peter McDonald presenting the 2013 IUSSP Laureate Award to John Bongaarts.
English