IUSSP Panels at the International Conference on Family Planning
Pattaya, Thailand, 14-17 November 2022
IUSSP Scientific Panels working on contraception, family planning, and reproductive health issues participated in several pre-conference activities at the International Conference on Family Planning with support from the Bill and Melinda Gates Foundation. The IUSSP also set up an exhibit booth to meet with potential new IUSSP members as well as the many IUSSP members who attended the conference.
The International Conference on Family Planning (ICFP) is the largest international conference for the family planning and reproductive health community. The 6th edition of the event was held in Pattaya, Thailand 14-17 November after being postponed from 2021 because of the Covid pandemic. The event brought together over 3,500 in-person participants with an estimated 40,000 participants from 125 countries joining in person or via the live-streamed sessions. Participants included Family Planning advocates, researchers, community leaders, parliamentarians, donors, UN and national development agencies, NGO representatives, and young people from around the world. The 2022 ICFP sought to strengthen the community's efforts to achieve universal access to family planning by 2030 as an essential element of Universal Health Coverage. For more information on the conference, see Thailand Takeaways - November 22, 2022.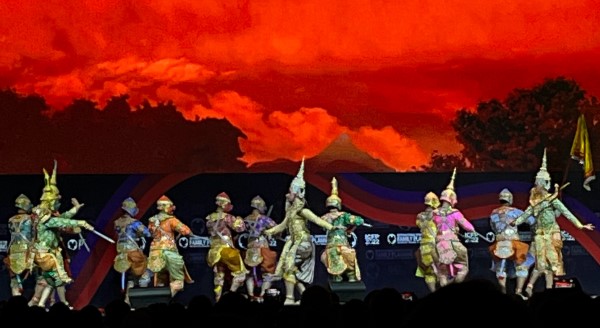 The IUSSP Panel on Contraceptive Transition Theories organized a session on "Contraceptive Transition Theory: Critique and Reformulation" on Tuesday 15 November. The presentations explored common explanatory pathways that countries have taken over time from low to higher modern contraceptive prevalence. The Panel seeks to understand what accounts for the wide variation across societies in the amount and pace of change in contraceptive use. The session was co-moderated by Nathalie Sawadogo and Ann Biddlecom and included the following presentations: 
"Economic Theory of Contraceptive Transition" by Mahesh Karra & Joshua Wilde [Mahesh Karra presented in person]
"Gender Systems, Gender Roles and Contraceptive Transition" by Shireen Jejeebhoy & Zeba Sathar [Shireen Jejeebhoy presented in person] 
"Societal Crises and Contraceptive Transition" by Mathias Lerch [Jamaica Corker presented Mathias's paper]
"Policies, Programs and New Technologies "by Suzana Cavenaghi, Jocelyn Finlay & Allen Kabagenyi [Allen Kabagenyi presented in person]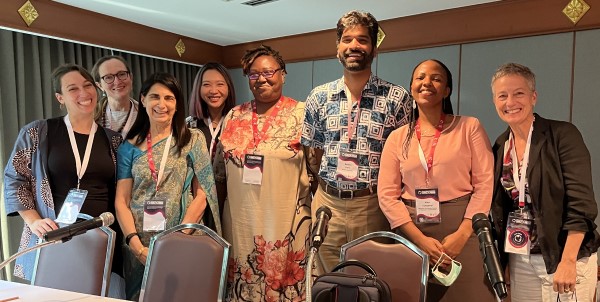 The IUSSP Panel on Family Planning, Fertility and Urban Development returned to the ICFP where it had launched its first cohort of Urban Family Planning fellows at the 2018 conference in Kigali Rwanda. Urban FP fellows Sunday Adedini, Pierre Akilimali, Moussa Bougma, Eliphas Gitonga, Abdoul Nouhou Moumouni, Nkechi Owoo, and Idrissa Ouili all had communications accepted on the 2022 ICFP program, though only Pierre Akilimali and Eliphas Gitonga were able to secure a visa to travel to Thailand to present. 
All the Fellows from Urban FP were invited to attend the conference and participate in a 2-day pre-conference workshop on Policy Communication and Engagement that was faciliated by members of the communications team at the African Population and Health Research Centre (APHRC) Michelle Mbuthia and Jane Mangwana. We very much regret that Fellows from countries in West Africa could not get visas to attend.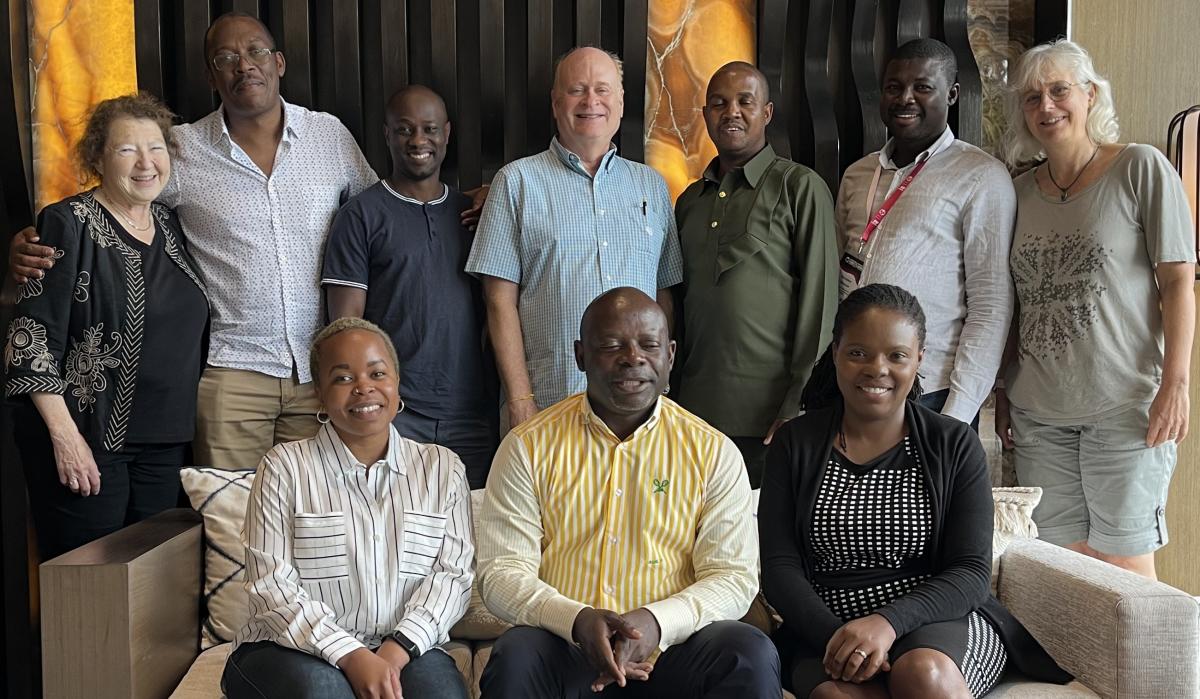 ---
Selection of photos from the IUSSP at ICFP 2022.