COVID-19: The Pandemic's Consequences for Adolescents
Webinar, 29 July 2020
Inspired by an article on The Pandemic's impact on Adolescents written by Shireen Jejeebhoy, this webinar focused on the impacts of COVID and the lockdown on youth: their access to education, employment, sexual and reproductive health services, as well as impacts on their mental and physical health and longer-term impacts. Shireen Jejeebhoy introduced and moderated the webinar, which featured recent research from Brazil, India and Africa. Leticia Marteleto drew on longitudinal research that provided data on the impact of the Zika epidemic on young women in Brazil and includes recent telephone interviews looking at the impacts of COVID-19 on these women. K.G Santhya presented results of a telephone survey conducted by the Population Council on the impact of the COVID-19 lockdown in India. Joyce Mumah presented data from International Planned Parenthood Federation's WISH Program that compared adolescents' use of family planning services before COVID at the end of 2019 and just after lockdown in early 2020 for a consortium of countries in Africa. She also presented efforts to reach youth to provide family planning information and services during the lockdown through WhatsApp, cell phones and the Internet. 
Much of the Question and Answer focused on the challenges and ethics of conducting interviews and collecting data through telephone surveys and WhatsApp.  
The webinar was attended by 189 participants from 39 countries from all regions of the world.
The webinar programme, video recording, Q&A and presentations are available below. 
---
COVID-19: The Pandemic's
Consequences for Adolescents
Wednesday 29 July 2020
3:00 - 14:00 UTC | 8:00 - 9:00 Austin, Texas
10:00 Rio de Janeiro | 15:00 Paris | 16:00 Nairobi | 18:30 New Delhi
---
Description:
COVID-19 is changing the world. It will have many short and long-term impacts on population dynamics and population health through exposure to the virus as well as through the economic and social disruptions created by the pandemic.
While the world is engaged in fighting a pandemic of enormous proportions, the needs of the relatively healthy and safe sub-population of adolescents and youth may not appear to warrant immediate attention. The lives of the world's 1.8 billion-plus young people (those aged 10-24), however, are being and will be significantly impacted by the economic and social disruptions created by COVID-19, with consequences that will likely extend to future generations. 
This IUSSP webinar will focus on insights from demographers from different parts of the world whose research has enriched understanding of adolescent and youth health and well-being. Inspired by a blog/article written by Shireen Jejeebhoy, The Pandemic's impact on Adolescents, this webinar will focus on pandemic effects on young people's health and well-being in Brazil, India, and Kenya.
---
Programme:
MODERATOR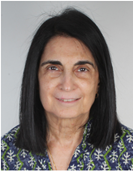 Shireen Jejeebhoy
  Aksha Centre for Equity and Wellbeing, Mumbai
  IUSSP Vice-President
 SPEAKERS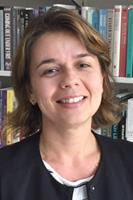 Leticia Marteleto 
  University of Texas at Austin

  Double Jeopardy: Zika and Coronavirus as chronic stressors
  in the lives of young women in Brazil

 Joyce Mumah 
  International Planned Parenthood Federation (IPPF) 

  IPPF's WISH Program around young people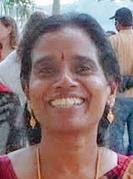 K.G. Santhya
  Population Council – New Delhi

  COVID-19 and experiences of adolescents and youth in India:
  Findings from repeated telephone surveys