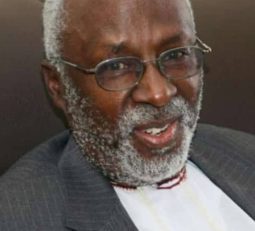 The IUSSP is saddened to announce the death  of 
Prof. James Ntozi
, who passed away on 19
th
 May, 2021 in Kampala, Uganda at the age of 75. He became an IUSSP member in 1979 and participated actively in past IUSSP Conferences and meetings. He served on the IUSSP Committee on Nominations to select the candidates for the 1998-2001 IUSSP Council.  He was especially active in UAPS (see UAPS announcement below) and never failed to pass by the IUSSP booth to say hello. Our condolences to his family, friends, and former students and colleagues. 

From UAPS:
At the time of his demise, Prof. Ntozi was a farmer as he had retired from active academic work in 2016 as a professor at the Makerere University, Uganda. During his time at the university, he advanced demographic and population studies at the university by establishing the Department of Population Studies. He was a teacher and mentor to many demographers and population scientists in Eastern Africa, especially students, to whom he has been an advisor and a role model.

As members of UAPS, we have lost a dedicated colleague and friend. Prof. Ntozi has been committed to UAPS and its objectives since joining the Union in 1985. He was a major contributor to the publication of  "Uganda and its Demography: Dynamic and Implications for Development", a book that was launched at the opening ceremony of the 8th APC by the Vice President of Uganda to commemorate the conference.
 
The UAPS Council extends its heartfelt condolences to his family, friends and colleagues. We will miss his passion and expertise. 
May his soul rest in eternal peace.
Yours faithfully,
Donatien Beguy, PhD
UAPS President
On behalf of the UAPS Council