2013 IUSSP-Mattei Dogan Foundation Comparative Research in Demography Award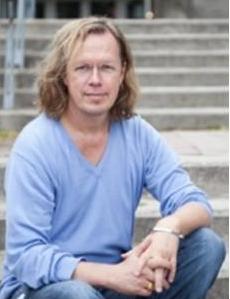 The IUSSP Council has selected Gunnar Andersson for the third IUSSP-Mattei Dogan Foundation Award for Comparative Research in Demography.
Gunnar Andersson is Professor of Demography and Lecturer in the Interdisciplinary Master's Programme in Demography at Stockholm University. He is Associate Director of the Linnaeus Center on Social Policy and Family Dynamics in Europe (SPaDE), and coordinates "Register-based Research in Nordic Demography", as part of the Swedish Initiative for research on Microdata in the Social and Medical Sciences (SIMSAM).

The 2013 IUSSP-Mattei Dogan Foundation Comparative Research in Demography Award will be bestowed during the Closing Ceremony at the XXVII International Population Conference in Busan, Korea from 1:30-3:00 pm on Saturday 31 August 2013. As part of this award Gunner Andersson will give a short speech on his research. 
Nomination Letter for Gunnar Andersson
Gunnar Andersson is an internationally highly renowned demographer whose comparative and interdisciplinary work on fertility and family dynamics are landmarks in modern demographic research.

Trained in statistics and demography, Gunnar Andersson turned towards comparative and interdisciplinary research early in his career. One of the highlights of this stage of his life is the life-table representations of family dynamics in 16 FFS-countries. This study was the first new methodologically sound comprehensive description of family dynamics in Europe and the USA. It provided essential insights into aspects of family and fertility behavior for women and men alike, a feat that was rare in demography at the time. This research was also the basis for two of his subsequent studies. For the first time, these studies displayed similarities and differences in union dissolution behavior and in children's experience of their parent's union dissolution and family formation across Europe and the US.

In addition to these fundamental papers, Gunnar Andersson has made ground-breaking contributions concerning the impacts of public policy on fertility and family dynamics, including important contributions on methodological aspects of comparative policy studies in demography. His (single- or co-authored) papers on family policy and fertility in countries with a range of policy and welfare orientations are superb examples of population research inspired by approaches from different disciplines. They combine the best of comparative political-science and sociological insight with the methodological rigor of demographic research. The methodological essence of these studies is outlined in a (co-authored) paper that demonstrates the need for a comparative, interdisciplinary approach and a stringent methodology in order to assess the impact of policies on behavior.

Beyond his policy-oriented work, Gunnar Andersson has also carried out enlightening comparative studies of various demographic behaviors in the Nordic countries. Among his innovative studies are papers on same-sex unions, the fertility behavior of immigrants, social differentials in policy effects, gender preferences, fertility and settlements, and trends in patterns of cohort fertility. As with his policy studies, these papers demonstrate his breadth of comparative research, his originality in design and content, and the ever-present soundness of his methodological approach. His papers have become classics that have served as models for many young demographers and as general guidelines for comparative research on demographic behavior.

Gunnar Andersson currently coordinates a major comparative research initiative based on register data from the Nordic countries. This research project brings together social science and medical science. It aims to advance social-science and medical research by making use of the excellent register data of all Nordic countries and of other European countries with similar data. As the head of a research team on transnational vital events, Gunnar Andersson has also fostered innovative interdisciplinary research that links demography, legal science, and anthropology. Applying both quantitative and qualitative methods, his team has explored how migrants space family events in various legal contexts, tying legality to demographic issues, directly or indirectly. Although Gunnar Andersson is widely recognized as an advocate of event history methods in demography, his transnational vital-events project also shows that he does not see statistical methods as the only methodological tools that is useful for demography. On the contrary, his research has been inspired by his belief that population studies will benefit from a broad perspective that combines theoretical, analytical, and methodological insights from many disciplines.

Gunnar Andersson has communicated such convictions in his teaching as well. His courses have covered areas that demand a broad perspective on population issues, such as population dynamics and social change and family dynamics in a changing Europe. He has always been a devoted, supportive and highly inspiring teacher, encouraging his students to venture into new areas of research and to cross the boundaries between disciplines in order to elicit new demographic insight.

In light of Gunnar Andersson's outstanding contributions to comparative and interdisciplinary demographic research and his untiring activity promoting open, transdisciplinary, and comparative research, Gunnar Andersson will be a most deserving recipient of the IUSSP Mattei Dogan Award of 2013.

Sincerely,
Mohammad Jalal Abbasi-Shavazi, Caroline Bledsoe, Anna Cabré, Vladimir  Canudas-Romo, Andrew Cherlin, Irena Kotowska, Cornelia Muresan, Gerda Neyer, Norico Tsuya and Gebremariam Woldemicael.