You are here
PAA 2018 Annual Meeting in Denver, 26-28 April
The Population Association of America held its annual meeting at the downtown Sheraton Hotel in the mile-high city of Denver, Colorado. The PAA Conference included 251 scientific sessions and drew over 2,000 population scholars from the United States as well as from around the globe.  It is an excellent place to meet with IUSSP members based in North America, but also members in Latin America, Asia and Europe who regularly attend the conference. 

 The conference offers PAA members the opportunity to organize side meetings and events before the Conference begins.  IUSSP organized two pre-conference workshops- a 2-day short course on Bayesian Small Area Estimation  and a research workshop on Demography in the Digital Age . The IUSSP Laureate award ceremony for Robert McCaa took place on Wednesday 25 April. The IUSSP Panel on Family Demography and Family Law organized a session on "Families, the Law, and Public Policy" which was chaired by Benoit Laplante.
IUSSP Executive Director, Mary Ellen Zuppan and IUSSP Secretary General Nico van Nimwegen met with IUSSP members at the IUSSP exhibit booth which they shared with the regional associations – the Union for African Population Studies, the Latin American Population Association and the Asian Population Association.
The Conference was an excellent opportunity to discuss future activities with IUSSP members and donors as well as catch up with past Council members and meet new members.  We are looking forward to the next PAA Annual meeting in Austin, Texas on 10-13 April 2019.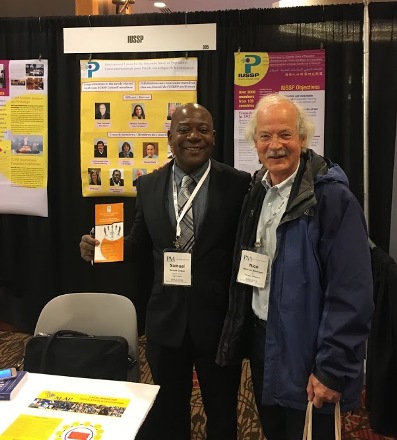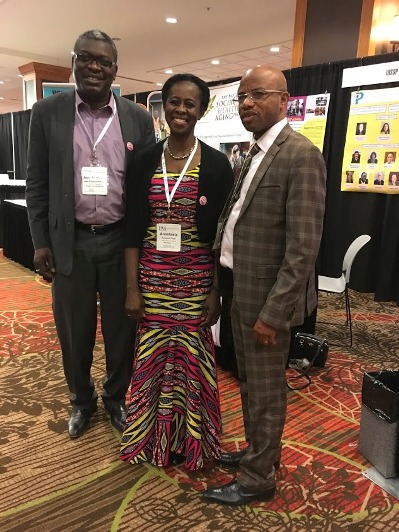 English