You are here
Roland Pressat (1923 - 2020)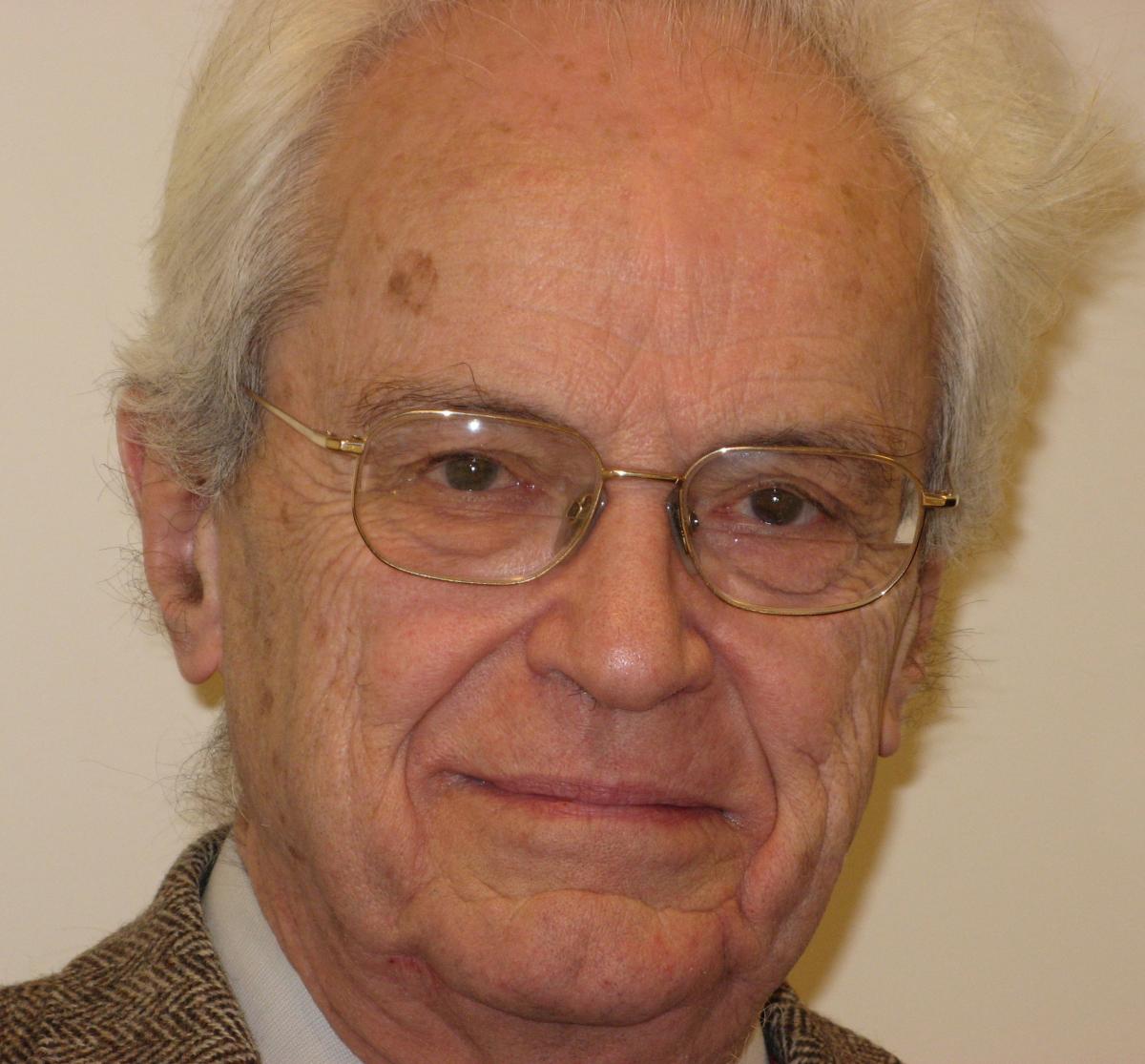 Born in 1923, Roland Pressat recently left us, just before his 97th year. He started his career as a math teacher,  but at 30 he turned to demographic research joining INED. Gérard Calot relates in his preface to an edited edition of Population in honor of Pressat at his retirement, that "with a modest university degree in mathematics, (Pressat) wrote to Alfred Sauvy asking him how one could become a demographer." At the time, demography was rarely taught;  it was learned on the job. Alfred Sauvy, convinced by  Roland Pressat's letter, and no doubt betting that this new recruit could one day remedy this situation, decided to offer him a position at INED. Bet won beyond all hope! 
After initial research under the leadership of Louis Henry, devoted to the demographic situation of France, where he "quickly learned" demography, Roland Pressat is commissioned by INED to write a teaching manual. He passionately tackles this task, giving his first test lessons at the newly created Institute of Demography in Paris (IDUP). In 1961, the first edition of Demographic Analysis  Methods, Results, and Applications is published. A huge success in Europe, it is translated into Russian and Polish in 1966 and Spanish in 1967, but this is only the beginning. In 1969, a second edition appeared, completely redesigned, which, as Massimo Livi Bacci writes in an introduction to the edited volume of Population in Pressat's honour, " toured the world several times in French and in many other languages, training legions of demographers ."  It has  been re-edited and translated many times. If we add Social Demography, Principles of Analysis , Statistical Demography , Methods in Demography and Practice of Demography, without forgetting of course the Dictionary of Demography, all the languages ​​that count in Europe and North America have translations of Pressat's works as well as Mandarin and Vietnamese. 
Roland Pressat did not revolutionize the teaching of demography, he created it. An educator at heart, he was able to convince cohorts of students from all walks of life that demography is essential for understanding a number of social phenomena, and that one must use good tools to analyze it. I was personally fortunate to take advantage of his great teaching talent. There were no thesis scholarships at the time in demography, but some post-graduate institutions offered courses in demography. IDUP was one of them, which, in addition, offered a very attractive multidisciplinary program combining history, geography, genetics, etc. I immediately signed up believing I would find the magic key that would allow me to calmly write my thesis. In reality, I postponed this project because I was simply won over by demography. To the political science student without mathematical training that I was, Roland Pressat gave me the desire to learn a discipline, where another might have discouraged me for life. He is not only the author of a method of analysis based on the definition of phenomena (fertility, mortality, etc.) in the "pure" state, free from any interference from other factors, and on a rigorous distinction between "cohort" and "current" analysis, the famous "longitudinal" and "transversal" perspectives. He knew how to speak to students about these arid concepts by drawing on concrete and intimate events: birth, marriage, migration and death. Admittedly, he did not invent Lotka's theory of population dynamics or write a demographic treaty like Adolphe Landry, nor did he seek to establish a general population theory like Alfred Sauvy, any more than he sought to build population models to represent all cases like Ansley Coale and Paul Demeny. He simply built, with unequaled rigor, the instruments for measuring the key factors of population movement and, by the way, considerably enriched and above all precisely defined all the concepts and parameters necessary for the measurement and understanding of these phenomena. Precisely isolating the constituent elements of the movement, he opened the way for the construction of perfectly defined and understandable synthetic indicators and highlighted their respective roles in the overall movement and their weight in the evolution of the structure of populations. He is the father of what has been called the French school of demography which convinced first, Europe and then, finally, those across the Atlantic. 
The Canadians,  who offered him a position as Full Professor in the Department of Demography at the University of Montreal, where he flourished, were not mistaken. After a few years, however, he asked to return to INED, perhaps put off by too much winter  snow and cold. However, to return he had to be recruited again as  INED researchers did not have civil servant status at the time. Those who wanted to work elsewhere had to resign.  Upon his return, the status had changed and he had to go through the Evaluation Commission! I can testify personally as a member of the said commission that there was only unanimous praise! It was only a simple formality. He returned home through the front door, and Gérard Calot appointed him as head of the Department of Economic Affairs. 
In addition to his passion for teaching, Roland Pressat has produced numerous demographic studies based on his  research. He was for almost 20 years the anonymous author of the Report to the Parliament on the demographic situation of France that INED is legally required to produce annually (an activity which led to the creation in 1970 of a special Population column on the demographic situation ).  Roland Pressat also published numerous articles in Population. "Demonstrating admirable eclecticism" as Gérard Calot writes, he has treated demographic projections as well as fertility, contraception and abortion, nuptiality, divorce, mortality and aging populations, while tackling horizons as diverse as China, the Soviet Union and developing countries, as well of course, as France. He had a particular interest in the medical profession, publishing regularly in Le Concours medical from 1956 to 1991. 
On June 20, 1991, forced by law, Roland Pressat retired, not at 65,  but at almost 68, because he had become a university professor. At the time there was no emeritus positions at INED. This did not prevent him from continuing to come fairly regularly to the institute and to provide advice and criticism, sometimes fierce, to his younger colleagues. And this he did until the end. 
Very shortly after joining INED in 1955, Roland Pressat joined the International Union for the Scientific Study of Population (IUSSP), at a time when it was not open to everyone who wanted to become a member: one had to be sponsored and elected by members! For Roland Pressat, it was obviously not a problem. He remained a loyal member until his retirement. He participated in all the major congresses of the Union. Ottawa in 1963 to New Delhi in 1989, never failing to plead in his communications for teaching of demography as a scientific discipline in its own right. He also pleaded for the Union to create a Scientific Commission on the teaching of demography, which was done in 1969. This commission was renewed several times and, in addition to the 1969-1974 commission, Roland Pressat also participated in the activities of the 1979-1983 commission. In recent years, he was a member of the Working Group on the Multilingual Demographic Dictionary , associating the United Nations and IUSSP (1995-2000). 
But Roland Pressat was not only a passionate demographer and an exciting pedagogue. He was also an amateur and collector of works of art. He particularly liked Jacques Villon. He even wrote about this artist for an exhibition of a collection of his engravings "L'oeuvre grave" published in 1989. 
Jacques Vallin 
Research director emeritus at INED 
Honorary President of the IUSSP 
English