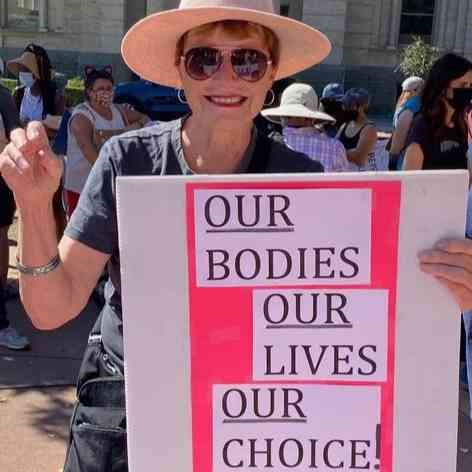 Ruth Dixon-Mueller brought her life to a voluntary close on June 15, 2023 at Pegasos Association, a right-to-die organization in Basel, Switzerland. The choice to end her life at age 85, while she was still capable of doing so on her own terms, was to her a joyful affirmation of life. She was immensely grateful for the opportunity to do so peacefully.
Ruth had joined the IUSSP in 1974 and participated in many of its Conferences and Seminars. She is the author of many books and articles as well as four IUSSP Policy and Research Papers, whose titles reflect her main areas of interest:
Ruth was born in 1937 in Toronto, the daughter of Edwin Hunter Bronson and Miriam Goddard Bronson and the little sister of Martha. She showed early signs of rebellion by attending Art College rather than university; marrying Ruben Dixon, her high school sweetheart; and moving as a new bride to California to start a new life.
Ruth thrived in the tumultuous years of the 1960s in Berkeley, earning a BA, MA and PhD in sociology at the University of California. Although the marriage did not survive the sixties, her academic and early feminist aspirations blossomed. In 1970, the sociology department of the University of California at Davis hired her in an affirmative action. Progressing through the ranks to full professor and department chair, she taught at Davis for 18 years.
With a special interest in South Asia, her demographic and policy-based research, writing and consulting activities spanned the themes of women's employment in developing countries, marriage formation and dissolution, fertility and family planning, the sexual and reproductive health and rights of girls and women, and the politics of population policies.
She authored many articles in professional journals, reports for organizations such as the United Nations, the World Health Organization (WHO), the International Labor Organization (ILO) and the International Women's Health Coalition IWHC), and five books. She gave a number of papers at meetings of the Population Association of America (PAA) and the International Union for the Scientific Study of Population (IUSSP).
Ruth resigned from UC Davis in 1988. In 1992, she left a 15-year marriage to Swiss-born Martin Mueller to move to Costa Rica with a friend. She lived there for 18 years, growing coffee for the local market and organically certified pineapples for export. Still writing and consulting, she moved back to California in 2010 and, for one semester, co-taught a graduate seminar on population policies in the demography department at UC Berkeley. In 2013, she received the Harriet B. Presser Award from the PAA for "sustained and distinguished contributions to research on gender and demography".
At the time of her death, Ruth had moved from a houseboat in Alameda to St. Paul's Towers, a senior living community in Oakland. Residents there knew her as Chair of their End of Life Planning Committee, a topic she pursued with special interest. Following her 2017 book, Passing On, that analyzed concepts of fairness in inheritance bequests, in 2021 she published an essay on end of life choices entitled Death, Life, and The Right to Draw Your Own Line.
Her advocacy for sexual and reproductive rights and the "right to die" carried through right up to the end. She leaves friends in many places as well as her sister, five nieces and nephews and their partners, children and grandchildren in Canada and Australia.
The original version of this obituary was posted on: www.legacy.com