You are here
UrbanFP project. First Cohort of Fellows
Meet the researchers
Dr. Pierre Akilimali, University of Kinshasa on "Understanding the heterogeneity of family planning outcomes among urban population in Kinshasa, DR Congo"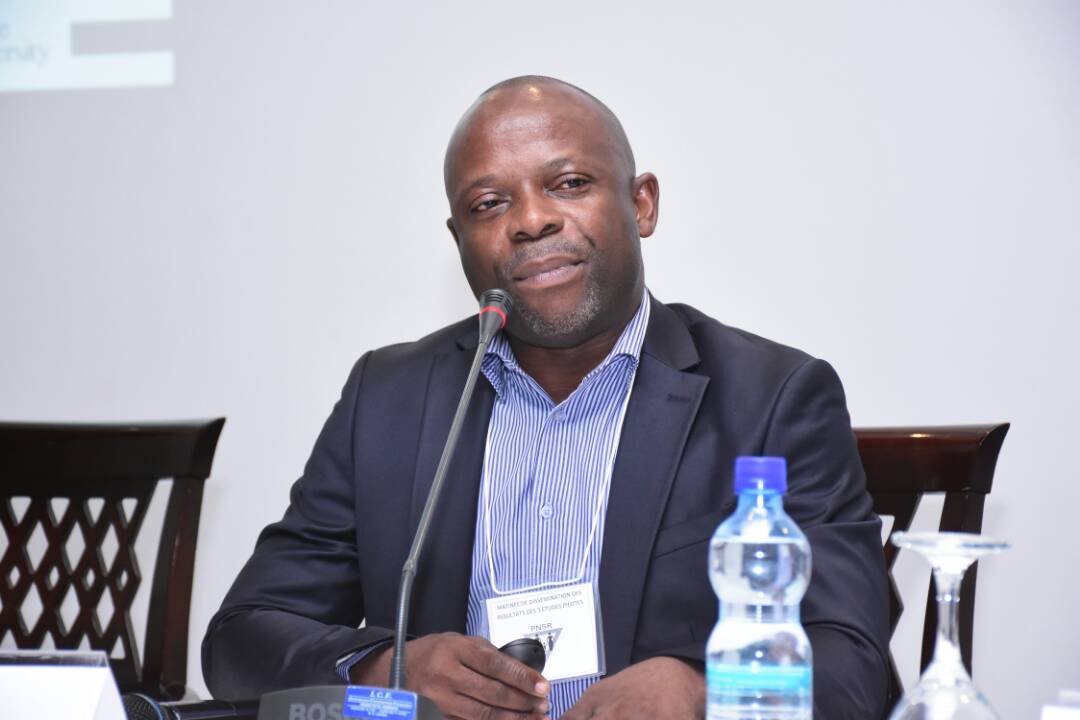 Dr. Pierre Akilimali is Associate Professor of Public Health at the University of Kinshasa. A medical doctor by training, he received a PhD in Public Health from the University of Kinshasa in 2017. 
His research will examine heterogeneity in family planning outcomes for population subgroups in the urban slums of Kinshasa. Kinshasa is a "megacity" and one of the most rapidly growing urban areas on the African continent. Urban population growth due to both high fertility and migration puts pressure on local governments to care for an increasing number of people. Migrants to Kinshasa from rural areas often settle in urban slums without access to social infrastructure, roads or sanitation. Little is known about the heterogeneity of family planning (FP) outcomes such as fertility preferences, FP use and unwanted pregnancies for this population. 
Using secondary data from 7th round of PMA2020 DRC and Momentum qualitative data the study will address the following questions: Is slum residence more strongly linked to FP outcomes for young women than for older women? Does FP service readiness mediate the association between slum residence and FP outcomes? 
The results of this research have the potential to assist urban planners and policy makers to better address FP outcomes and population growth challenges in urban Kinshasa. 
Dr. Alexandre Delamou, Gamal Abdel Nasser University of Conakry and Maferinyah Training and Research Centre in Rural Health, Guinea on "Understanding Barriers and Enablers to Family Planning Use Among Urban Adolescents and Youth in Conakry, Guinea"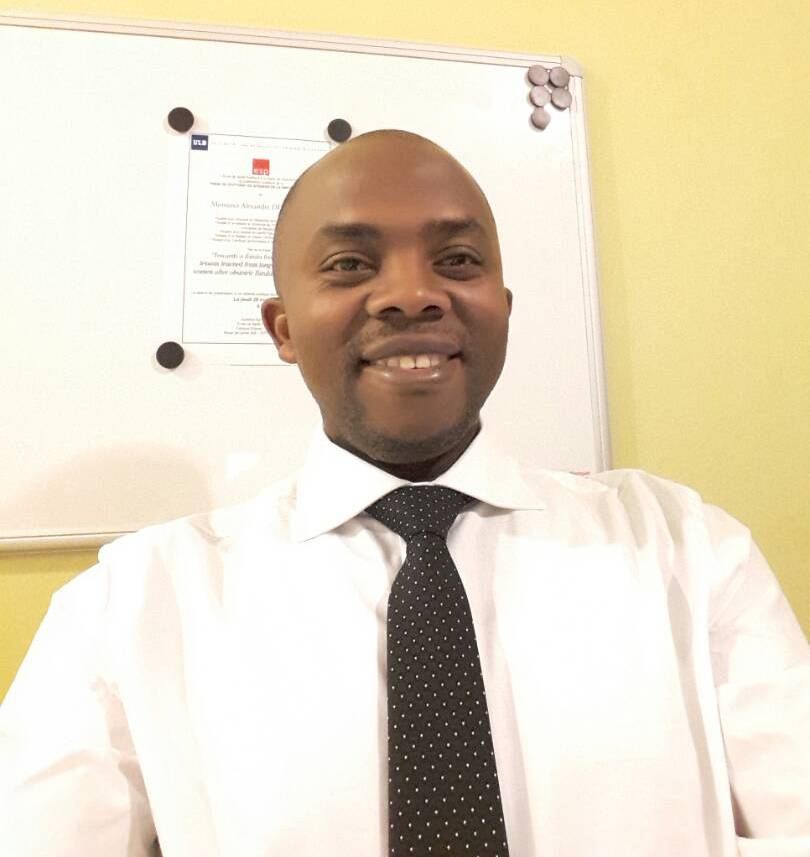 Dr. Alexandre Delamou is Associate Professor of Public Health at the Gamal Abdel Nasser University of Conakry and head of the research unit at the Centre National de Formation et de Recherche en Santé Rurale de Maferinyah. He is a medical doctor by training, earning a PhD in Public Health from the Ecole de Santé Publique, Université Libre de Bruxelles in 2018. 
His research project focuses on urban adolescent and youth access to modern contraception in Conakry, Guinea with the aim of providing baseline information that can be used for planning and implementing urban adolescent and youth-focused contraceptive access and use interventions. 
The study will include an analysis of secondary data from the 2012 and 2018 Guinean Demographic and Health Surveys complemented by primary data collection including interviews with at least 150 health providers from public and private health sectors and a qualitative study of adolescents, youths and stakeholders such as managers and parents. 
The research seeks to answer the following questions: 1) What is the trend in modern contraceptive use among urban adolescents and youth from 2012 to 2018? 2) What are urban adolescents' and youth preferences for contraceptive methods? 3) What are the contextual influences on urban adolescents and youth contraceptive access and use? and 4) What are the barriers and enablers to adoption of contraceptive methods among sexually active urban adolescents and youth in Conakry, Guinea? 
He hopes his research will result in recommendations to improve the provision of contraceptive counselling and methods for urban adolescents and youth in Guinea.
Dr. Nkechi Owoo, University of Ghana on "Assessing the Effect of Fertility on Household Food Security and Child Malnutrition Outcomes in Urban Nigeria"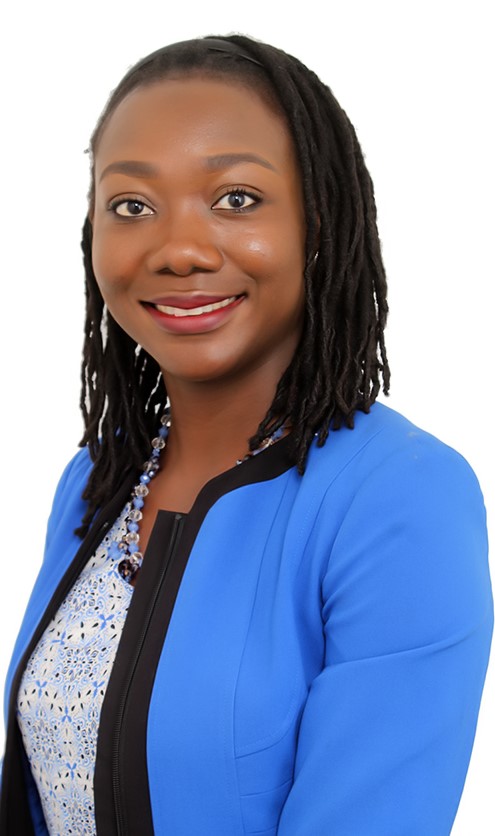 Dr. Nkechi S. Owoo is a Senior Lecturer at the Department of Economics at the University of Ghana. Dr Owoo earned her PhD in 2012 in economics from Clark University, USA. She has a specialization in spatial econometrics and her research focuses on microeconomic issues in developing countries, such as demographics, health, gender and labour economics. 
Her study will examine the effect of fertility on food security focusing on Nigeria where concerns about food insecurity are elevated and fertility rates high. All over the world, population growth continues to drive increased demand for food. According to the UN Population Division, population growth will result in a doubling of the global demand for food by 2050. In sub-Saharan Africa, even if fertility rates were to decline from their current levels, the population of the region is projected to double, with attendant implications for food security. In Nigeria, the country's National Population Commission puts the average annual urban growth rate at 6.5%. The continued growth in urban population from 34.8% in 2000 to 49.5% by 2017 has implications for food availability and affordability.

Using secondary panel data from three waves (2011, 2013, 2016) of the World Bank's Living Standards Measurement Survey for Nigeria, fixed effects models will be estimated at the household and individual levels to determine the link between fertility and food security (as proxied by various direct and indirect, quantitative and qualitative measures). Preliminary results indicate that larger households are associated with poorer individual and household food security outcomes and that in some cases the effects are stronger for urban households.
Dr. Moses Tetui, Makerere University on "The urban family planning health service system land scape: providers and poor residents' perceptions in an intermediate sized urban center in Uganda"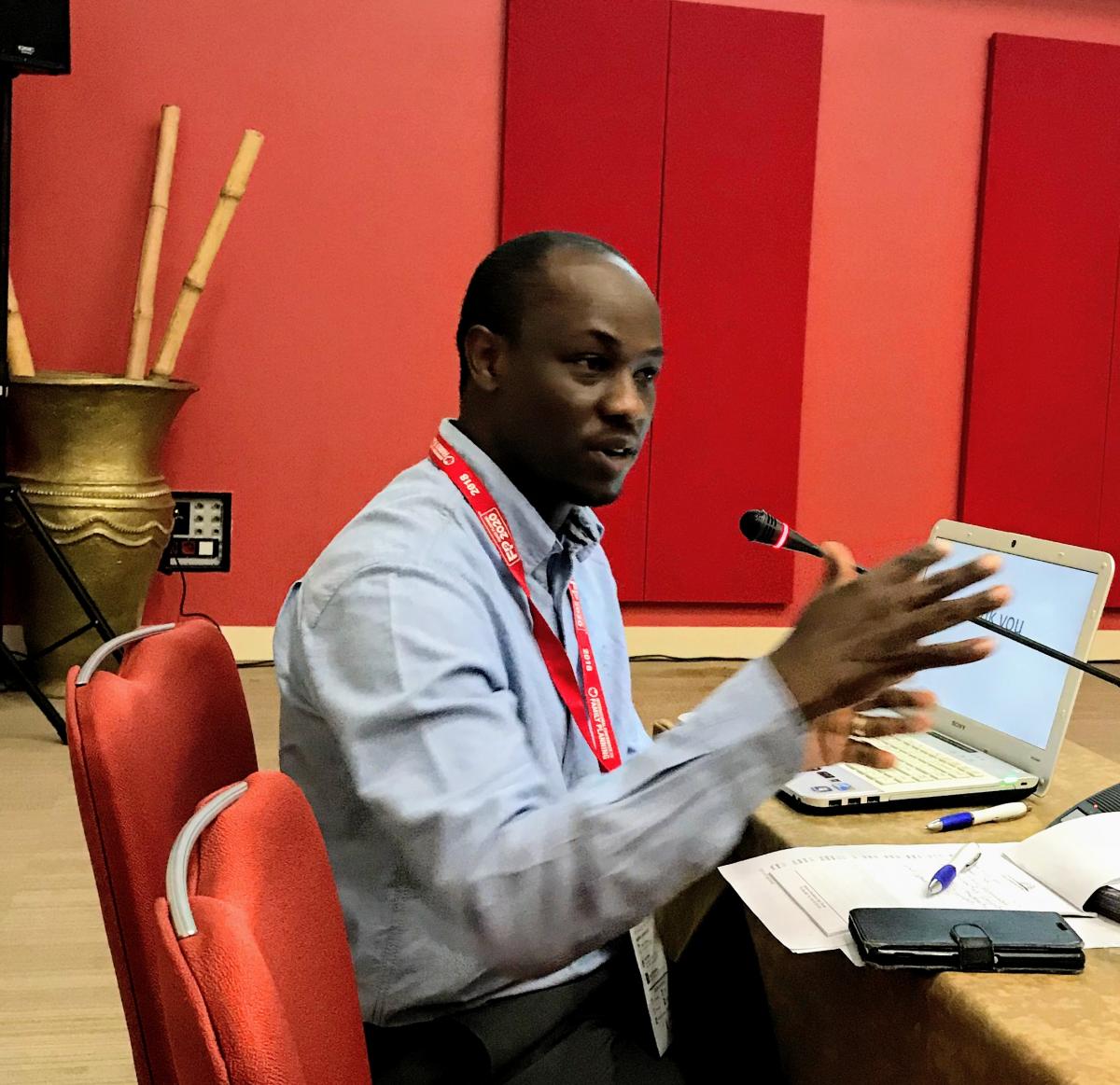 Dr. Moses Tetui is Senior Research Fellow at Makerere University School of Public Health, Uganda. He received his PhD in Public Health from Umea University, Sweden in 2018.

His research will map family planning services in Kira municipality, an intermediate sized urban center in Wakiso district, Uganda and explore providers' and users' perceptions of those services.

Uganda's increasing urban population mostly lives in unplanned settlements. These urban residents are often incorrectly assumed to have equitable access to health services. However, there is a high unmet need for family planning as well as unfavorable maternal health outcomes. This population's access to reproductive health services is constrained by a number of demand and supply side challenges. The urban environment in Uganda is characterized by a mixed health provider terrain. There are few public health facilities and a large and growing private provider sector that operates within a weak regulatory framework. Such an environment makes it difficult for poor urban residents to access quality reproductive health services.

Through primary data collection, the study seeks to map family planning services and to qualitatively understand the providers' and urban poor residents' perceptions of these services. This will be useful in providing evidence upon which responsive interventions can be built. Kira municipality is an intermediate sized city – a type of urban development which is overlooked in urban health and urban development research.

GIS analysis, mapping and thematic qualitative analysis will be used and the study will cover different groups of slum residents (men, women, refugees, older, younger) in order to understand their unique circumstances alongside those of their service providers.


English