You are here
Virtual Council meetings and 2020 annual report 
18-19 February and 16-17 April 2021
Once again Covid-19 travel restrictions forced the IUSSP Council to hold its annual business meeting virtually. The packed agenda was spread out over several meetings.  One set of meetings focusing on the International Population Conference took place 18-19 February and the second set took place 16-17 April to approve the 2020 Annual Activity and Management Report and Finances.  As the Annual Report attests, despite the Covid-19 pandemic, 2020 was a very productive year as IUSSP successfully shifted its activities to virtual formats and added new activities such as the webinar series. Find out more by reading the 2020 IUSSP Annual report.
The Council approved an anti-harassment policy for IUSSP events, reviewed bids for the 2025 International Population Conference, selected candidates for the Committee on Nominations slate to be included in 2021 Election ballot, made plans for a virtual General Assembly, and the selected Zeng Yi to be the 2021 IUSSP Laureate. 
The Council also voted to offer a COVID-19 membership dues reduction in 2021 to members who may be experiencing difficulties paying membership dues. 
Details on Council decisions and deliberations can be found in this bulletin. The decision on where the 2025 International Population Conference will be held will be announced during the virtual IPC2021.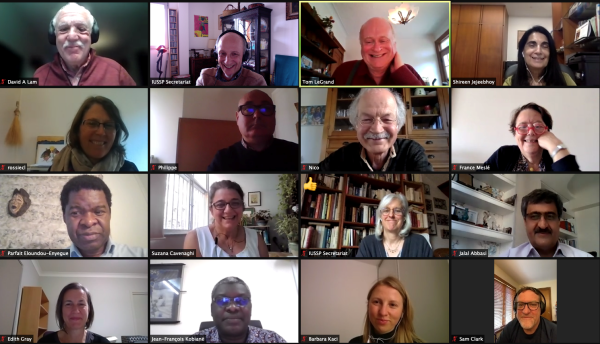 English