You are here
Web, Social Media, and Cellphone Data for Demographic Research
Bellevue, United States, 14 November 2016 
The IUSSP Scientific Panel on Big Data and Population Processes organized a workshop on Web, Social Media and Cellphone Data for Demographic Research. The workshop was held on 14 November 2016 in Bellevue (Seattle), United States, as part of the 2016 Social Informatics conference (SOCINFO).
Dennis Feehan and Emilio Zagheni co-led the scientific organization of the workshop with the goal of connecting demographers and data scientists.
The workshop brought together a group of about 25 students and scholars from a number of disciplines, including demography, computer science, statistics, geography, and sociology. Participation from members of both the academia and the industry led to lively and engaging conversations. 
Andreas Gros, a researcher in the Connectivity Lab at Facebook, gave a keynote speech about "Mapping the World Population using Artificial Intelligence". Andreas Gros's presentation coincided with the first public release of the High Resolution Settlement Layer maps for Ghana, Haiti, Sri Lanka, Malawi and South Africa. The freely downloadable maps are the result of a joint collaboration between the Facebook Connectivity Lab and the Columbia University Center for International Earth Science Information Network.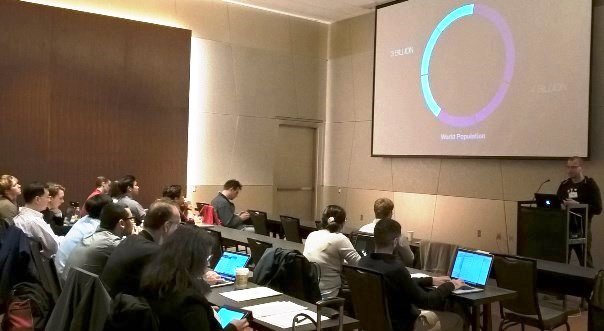 The keynote talk was followed by 3 sessions that dealt with, respectively, "Twitter data for Demographic Research", "Combining Traditional and New Data Sources" and "Social Networks and Demographic Research". For more detail, see the workshop program.

 

This activity built on previous initiatives (e.g., the demography and social media workshop at ICWSM 2016) to foster communication between demographers and data scientists.

 

For more information:


If you have questions about this meeting or the activities of the IUSSP Panel on Big Data and Population Processes, feel free to contact Emilio Zagheni (emilioz@uw.edu).


 

Funding: The workshop was supported by a grant from the William and Flora Hewlett Foundation to the Population Association of America (PAA) to support demographers' participation in the Data Revolution.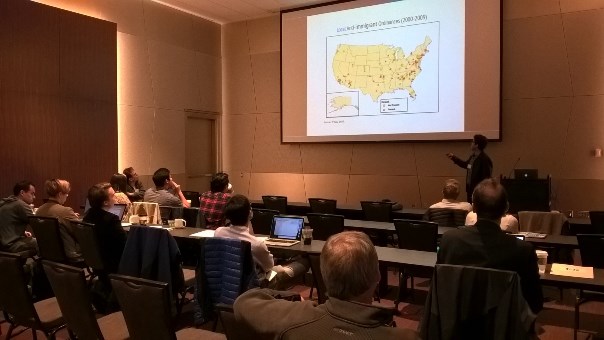 English