You are here
European Population Conference 2018
Brussels, Belgium, 6-9 June 2018
The European Association for Population Studies (EAPS) organized its 2018 biannual conference at the Vrije Universiteit Brussels (VUB) on the theme of "Population, Diversity and Inequality" bringing together over 900 researchers from Europe and beyond.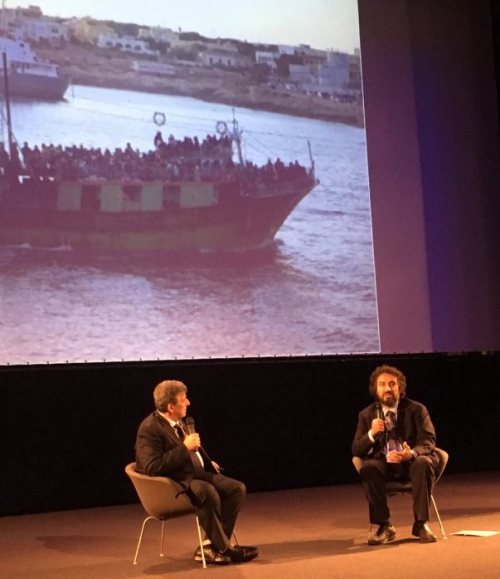 EAPS President, Zsolt Speder, and EPC 2018 Chair, Patrick Deboosere, welcomed participants to Brussels during an opening ceremony featuring two keynote addresses on demographic forces contributing to diversity and inequality in the European Union.  In "Don't call them illegal immigrants", Dr. Pietro Bartolo  reminded the audience of the human tragedy behind migration and refugee statistics during his account of the plight of migrants arriving in Lampedusa in the Mediterranean Sea where he is a medical doctor.
In "Is the EU ready for the Demographic Turn?" Marie-Claire Foblets and Brian Campbell of the Max Planck Institute for Social Anthropology brought a social cultural lens to understand the multi-cultural challenge facing Europe. Using ethnographic data, Bruce Campbell described how citizens and recent migrants of the Spanish enclave of Ceuta on the coast of Morocco navigate and bridge religious, ethnic and socio-economic differences to co-exist in a multi-cultural city reminding the audience how context shapes concepts of difference.  
Interdisciplinary collaboration was the object of further discussion in a lively round table session organized by Population Europe on the Future of Demography or How to Promote an "Interdiscipline". The session was chaired by Andreas Edel (Population Europe), with panellists (Warsaw School of Economics), Jane Falkingham (Centre for Population Change, University of Southampton), Wolfgang Lutz (Wittgenstein Centre for Demography and Global Human Capital), Livia Oláh (Stockholm University, Department of Sociology), Lionel Thelen (European Research Council Executive Agency) and Emilio Zagheni (University of Washington & Max Planck Institute for Demographic Research). The discussion was organized around three questions: 1) Should demographers create their own corpus of theory? What would make us different from other fields of study? 2) Should demographers put particular emphasis on the interdisciplinary character of demography? 3) What are the most policy-relevant topics related to population development that we should tackle in the coming years. A full description of the session and responses is available on the Population Europe website at https://www.population-europe.eu/event-review/future-demography-how-prom...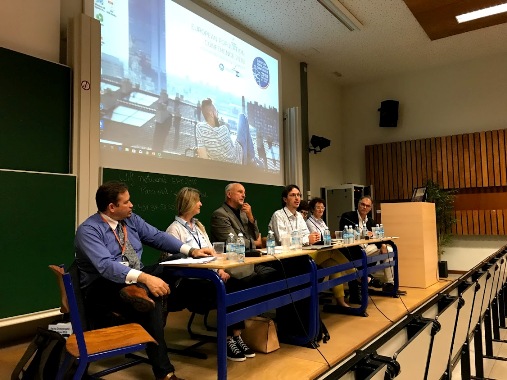 The Conference also included two short plenary POP-Talks featuring two IUSSP Panel Chairs. Brienna Perelli- Harris (University of Southampton), Chair of the IUSSP Panel on New and Emerging  Family Forms  around the Globe, gave a talk on Cohabitation on the Rise: Heterogeneity, outcomes, and questions for the future"  and Emilio Zagheni (MPIDR & University of Washington), Chair of the Panel on Big Data and Population Processes, spoke on Migration Research in the Digital Age 
EPC Conference participants could visit the IUSSP exhibit booth where Paul Monet and Mary Ellen Zuppan along with IUSSP Secretary General Nico van Nimwegen and Council Member France Mesle were there to talk about IUSSP activities and encourage EPC members to join the Union, especially students, who are now all eligible for free IUSSP student membership.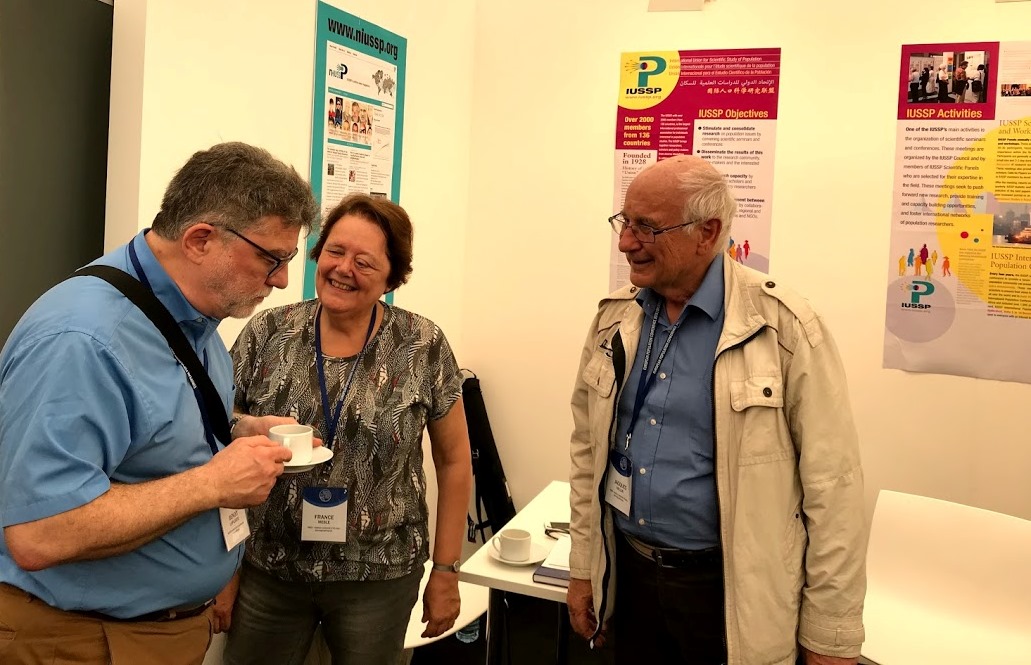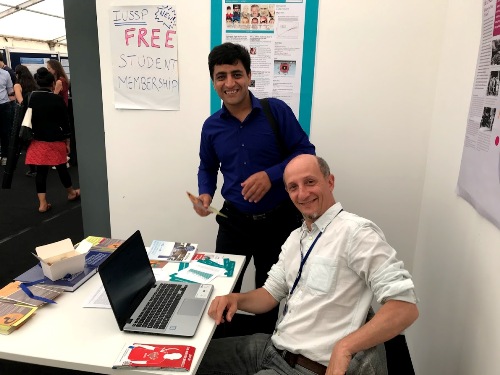 EPC 2018 ended with an awards ceremony where Jim Vaupel received the EAPS Award for Population Studies. The EPC was an enjoyable conference offering thought-provoking sessions in a beautiful city. We are looking forward to the 2020 EPC which will take place in Padua, Italy.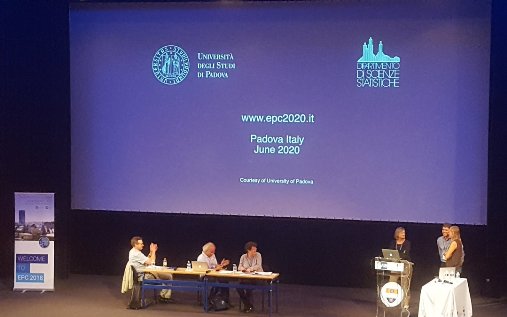 English