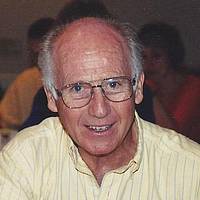 Tomas Frejka passed away on 17 April 2022, just short of his 90th year. He joined the IUSSP in 1967 and was an active member regularly attending IUSSP conferences and the meetings of IUSSP Committees and Panels. Most recently he served as a member of 2010-2013 IUSSP Scientific Panel on Below Replacement Fertility: Causes, Consequences and Policy Responses.
Though he retired in the mid-1990s, he remained actively engaged in research, editing publications and consulting.  
Tomas Frejka's earlier life was strongly shaped by the upheavals and turbulences in his native country, Czechia. His father, Ludvík Frejka, politician and economist, spent the Second World War years in exile in Britain (where young Tomas attended boarding schools) and later he was sentenced to death in 1952 in an antisemitic show trial. Later in the 1950s and in the 1960s Tomas gradually made his way into demographic research, at that time a low-key discipline in the country. During the social and political opening, often known as the Prague Spring, Tomas and his wife were able to move to Chile for his first international position, working partly with United Nations. This move marked the real start of Tomas' remarkable and fruitful career as a population researcher. He spent most of his subsequent life in New York, Mexico City, where he resided and served as a Senior Representative of the Population Council for Latin America and Caribbean from 1983 to 1990, and Geneva, where he served as a Senior Population Expert at UN Economic Commission in the 1990s.  After his retirement, he moved to Sanibel Island in Florida.
Tomas was a long-standing contributor to empirical demography ever since his early work appeared in his native Czech in the 1960s and subsequently in Spanish, French, and English. His first important project in the early 1970s focused on global population dynamics—one of the most relevant themes at the time when the pace of global population growth was peaking and was a hotly debated issue. This resulted in Tomas' first book, The future of population growth: Alternative paths to equilibrium, published in 1973.
In his work, Tomas displayed an impressive breadth both in terms of topics addressed and geographic coverage. He published on mortality, migration, health, reproduction and family planning, and had an encyclopedic knowledge of fertility developments in different world regions. His special focus was on Europe, particularly on Central and Eastern Europe, but he also published studies on demographic behavior in the United States, Latin America and the Caribbean, the Middle East, and other parts of Africa and Asia, often in a comparative vein.
These contributions have had a significant impact on the profession and on the strategies and policies of international organizations and of many governments around the world. Some of this activity was conducted during his 22 years at the Population Council and his many further years of engagement with the United Nations. Through this work, he honed his abilities in data collection, organization and analysis of surveys and official statistics, including program development and fundraising.
Tomas reported on much of this work in special reports and in innumerable contributions to demographic conferences, but also in books and articles published in prominent demographic journals. His academic work got a new impetus when he officially retired, only to become an "independent consultant" and later a visiting professor within the Department of Sociology of the College of Arts & Sciences at the University of Miami, where he was actively engaged until his passing. He had an excellent reputation as a diligent and meticulous editor of demographic texts, being perfectly organized and with an eye for detail. His reputation was well deserved from extensive work over many years, including his editorship of the International Migration Bulletin in the 1990s, his several contributions to international encyclopedias, and later especially for his comparative work on fertility dynamics and fertility postponement and recuperation based on cohort data. This research included fruitful collaboration with INED researchers (especially Jean-Paul Sardon and Gérard Calot) on cohort fertility trends (including a 2004 book on Childbearing Trends and Prospects in Low-Fertility Countries: A Cohort Analysis) and his role as the prime mover of a project on Childbearing trends and policies in Europe published in three volumes in Demographic Research (2008). He more recently co-edited and contributed to a collection of studies of fertility dynamics in the German-speaking countries of Europe and research on fertility and family policies in Central and Eastern Europe.
Tomas Frejka was a wonderful and warm person to interact and work with – friendly, kind, modest, and knowledgeable. He is survived by his wife, Eva, and his son, Michal. He has made a lasting impact on our field and we gratefully acknowledge his many contributions to the Union's activities.
Tomas Sobotka, Alexia Fürnkranz-Prskawetz, Ron Lesthaeghe, with text from Jan Hoem written before his passing in 2017.