Urban Family Planning at ICUH 2022
Valencia, Spain, 24-27 October 2022
The IUSSP Panel on Family Planning, Fertility and Urban Development organized a session on 25 October at the 18th International Conference on Urban Health (ICUH) held in Valencia, Spain on "Family planning meets urban development in Sub-Saharan Africa: addressing intersectoral challenges for urban health".  The session was oriented towards an audience of urban health planners, with the aim of highlighting the importance of family planning (FP) to urban development and the challenges of getting the urban development sector and the reproductive health/family planning sectors to work together. The presentations drew on the results from the IUSSP Urban Fellows' study of links between FP and urban development in 8 African countries (Burkina Faso, Congo (DR), Ghana, Guinea, Kenya, Malawi, Nigeria, and Tanzania) complemented by an urban development expert's insights into how FP can work in the urban sector.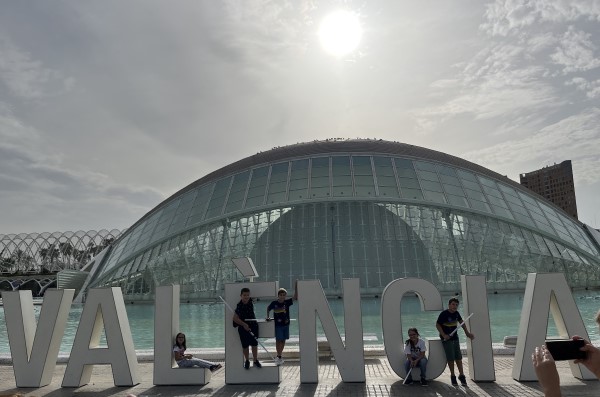 The session began with an overview of the role natural increase plays in the rapid urbanization of African cities. Sub-Saharan Africa has such rapid urbanization that urban planning for both social services and physical infrastructure is increasingly difficult. Most of this urbanization and future growth will be from natural increases in cities (high fertility) rather than rural-to-urban migration. While fertility rates in all major African cities have declined over past decades, these declines have now stalled in about half at levels implying continued population growth. The unmet need for family planning/contraceptives is significant, especially among the urban poor. Meeting family planning needs in urban areas, would lead to measurable improvements in a number of population and health indicators including improved maternal, infant and child health, increased women's empowerment, and reduced household poverty.
In order to improve access to FP, the urban development sector and reproductive health/family planning sectors need to work together, but rarely do. Why? The study of eight African countries illustrates constraints and facilitating factors to achieve inter-sectoral coordination. 
The findings include:
Inter-sectoral collaboration is challenging across professional and bureaucratic silos for many reasons, including lack of cross-references in policies, different understandings of the same issues, lack of budget or human resources to forge linkages, and even different timing for review periods of work plans; 
It may be easier to make progress at local rather than national levels, especially with decentralization policies in place;
There is a need for champions, perhaps from donors or UN agencies, to achieve sustainability and scale-up of cross-sector successes.
A complementary presentation from Sue Parnell highlighted the difficulties in linking the two sectors as well as providing strategies for the way forward in terms of messaging, data needs, the positioning of champions, and policy analyses. The session was moderated by Eliphas Gitonga and included the following presentations (highlighted text provides a link to the PowerPoint). 
In addition, Eliphas Gitonga presented two papers based on his research in oral sessions during the conference:
Predictors of approval for the use of family planning among blended (natives and Refugees) Somali women in Nairobi, Kenya
We regret that once again that fellows were unable to get a visa to attend the Conference.  Sunday Adedini, who was to make a presentation on "The links between FP and urban development: a comparative policy analysis of Nigeria and Kenya," and Nurudeen Alhassan were both unable to present. 
The findings and lessons of the presentations are pertinent for any urban health endeavor that requires inter-sectoral collaboration. The presentations are the results of a three-year project of the International Union for the Scientific Study of Population (IUSSP) funded by the Bill and Melinda Gates Foundation.